Main content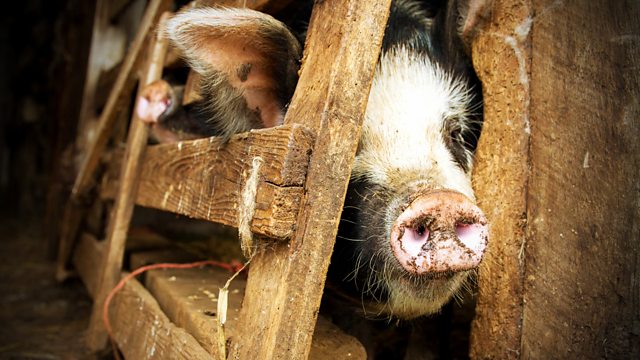 03/04/2018
Will jumps to conclusions, and Rex slips up.
Susan is impressed by Neil's new office - and new responsibility - at Berrow Farm, saying it won't be long before he's in line for Business Person of the Year.
Harrison approaches a jumpy Will, who's rather panicked when Harrison says he has spoken to Ed. But it was just about Will taking part in the upcoming cricket season. Will's not sure he's quite ready just yet. Later Clarrie's concerned when Will asks her if she'll look after the kids if anything happens to him. He never appreciated how much Nic did and never imagined he'd be a single parent. Clarrie reassures him that he's doing a great job and that the whole family's there to support him; including Ed.
Neil gives Rex some invaluable pig training but Rex slips up, quite literally, in the mud. Rex can see why Neil opted for a nice indoor job at Berrow but Neil insists he'll miss being outside with his pigs. Rex isn't sure if he's cut out for it but Neil believes Rex has the making of a first rate pig man.
Harrison explains how he's struggling to get the men interested in the cricket. Alistair almost bit his head off. Rex confides that Anisha has mentioned the awkwardness between Shula and Alistair. And Adam's excuse is work. Neil wonders what's changed for Adam? Maybe there's something in the water, says Harrison.
Countryside Insights from The Archers