Main content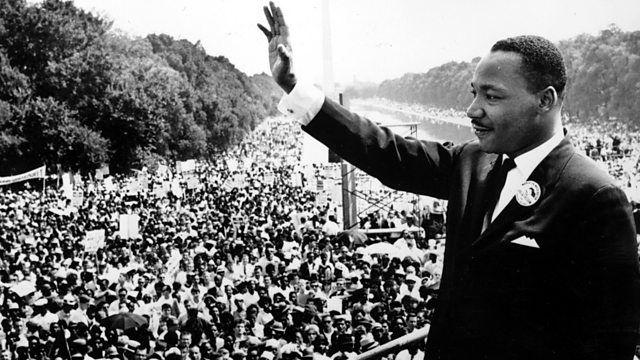 The Servant King
Fifty years after the death of civil rights leader Rev Dr Martin Luther King, we hear from some of the many people in Wales on whom he has had a profound impact.
50 years ago this week Martin Luther King, Baptist pastor, civil rights leader and Nobel Peace Prize winner, was assassinated. In a special Easter edition of All Things Considered Roy Jenkins hears from some of the many people in Wales on whom Martin Luther King had a profound influence.
Dr King's courage in resisting injustice even when it meant being repeatedly locked up; his insistence on non-violence; and his rich flowing oratory and the passion of his people's struggle, still inspire many today.
50 years on, despite significant advances, including the first African-American president, Martin Luther King's dream is far from being achieved. Race, poverty and violence present enormous challenges, and America is still a deeply divided country. But his legacy remains powerful.
And it's a power which reaches way beyond his violent death making it strangely fitting that this 50th anniversary falls at Easter, when Christians affirm that death never has the last word.
Last on

Broadcast

Podcast
Religious affairs programme, tackling thorny issues in a thought-provoking manner