Main content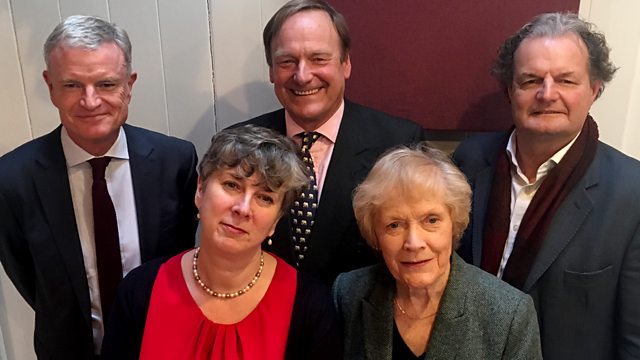 Battle for Basra
Sue MacGregor reunites five people central to the Battle for Basra in 2003. The city was toppled quickly, but attempts to rebuild it were fraught with danger, chaos and mistrust.
Sue MacGregor reunites five people involved in the Battle for Basra.
In early 2003, Britain, as part of the Coalition invastion of Iraq, agreed to take responsibility for the toppling of Basra. The country's regime would be removed, weapons of mass destruction would be located and the Iraqi people would establish a new democratic and safe administration.
Despite considerable resistance, the city was taken within a matter of weeks. Troops were welcomed loudly and flowers were thrown as they entered the city. But within days, joy at being freed from Saddam's cruel oppression was replaced with mistrust and instability.
Mass looting erupted and the local population grew angry at the failure to sort out irregular water supplies and patchy electricity provision. British soldiers were seen by many as useless infidels. Hopes of leaving Basra quickly were shelved as British troops tried to keep the peace.
At the same time, the pressure was on in Helmand. Troops were spread too thin and were "running hot". Basra went from being a potential showcase for military intervention to a thorn in the Coalition's side. Instead of being over within weeks, it dragged on for years.
Joining Sue to discuss the invasion and the subsequent difficulties are:
Lt General Robin Brims who masterminded the land operation,
Lt Gen Sir James Dutton who led the British Marines and also commanded US marines,
Major General Graham Binns who headed the powerful 7th (UK) Armoured Brigade,
the BBC's former defence correspondent Caroline Wyatt who was embedded with British troops,
and Rory Stewart MP who was just 30 when he took on the role as a Coalition deputy Governor in Southern Iraq.
Producer: Karen Pirie
Series Producer: David Prest
A Whistledown production for BBC Radio 4.
Last on