Main content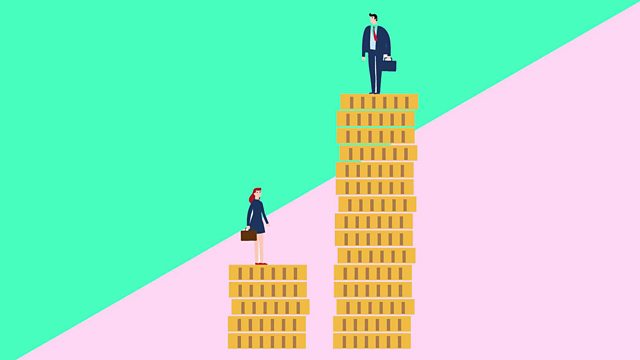 Gender pay gap, Childlessness and women of colour, Women in publishing.
Deadline day for reporting your gender pay gap, childlessness and women of colour, help for children with mental health issues and the women in publishing oral history project.
It's deadline for private companies with more than 250 staff to publish how much their male employees earn on average compared to women. But now we have this information, what do we do with it? How can companies change to balance their pay structure? To discuss this Jenni is joined by Kate Bell, Head of Economics and Social Affairs at the TUC and SNP MP Hannah Bardell who's backing the cross-party #PayMeToo! campaign.
One in ten children and young people will experience mental health difficulties - the most common being symptoms of anxiety and depression. But if you notice a problem, what can you do? How should you tailor your approach to the age of the child? Dr Sarah Vohra is a psychiatrist specialising in children and young people. Today, what to do when dealing with children aged 6 - 11.
Women in publishing oral history project is launched, accessible at the British Library in London and Yorkshire with a taster of the interviews online. Jenni talks to the women behind the project Jane Cholmeley, founder of the Silver Moon Bookshop, and former Deputy Editor of the Bookseller Penny Mountain.
Last week we heard from performance poet and playwright Kat Francois about how as a woman of colour she's faced particular difficulties within her community because she's not become a mother. Today, we hear from Yvonne John who's leading the Gateway Women Reignite Weekend in London at the end of the month, which is the world's first workshop for childless women of colour.
Presenter Jenni Murray
Producer Beverley Purcell
Guest; Jane Cholmeley
Guest; Penny Mountain
Guest; Yvonne John
Guest; Dr Sarah Vohra
Guest; Kate Bell
Guest; Hannah Bardell MP (SNP).
Clips

Chapters
Gender Pay Reporting

Duration: 10:45

Childlessness and Black Women

Duration: 08:45

Children and Mental Health 1 - 6 - 10 Year Olds

Duration: 09:23

Women in Publishing

Duration: 09:45

Mental health support for children

Women in Publishing : An Oral History

Credits

| Role | Contributor |
| --- | --- |
| Presenter | Jenni Murray |
| Interviewed Guest | Kate Bell |
| Interviewed Guest | Hannah Bardell |
| Interviewed Guest | Sarah Vohra |
| Interviewed Guest | Jane Cholmeley |
| Interviewed Guest | Penny Mountain |
| Interviewed Guest | Yvonne John |
| Producer | Beverley Purcell |