Main content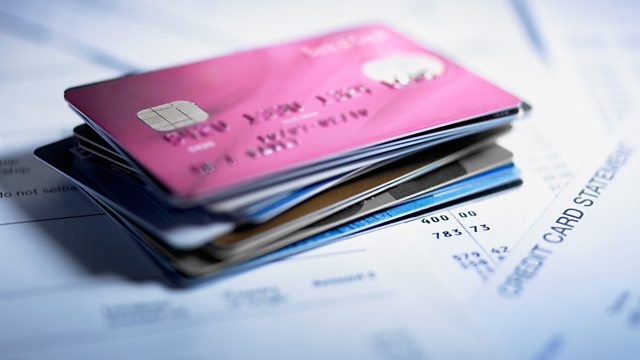 Debt Special
News and discussion of consumer affairs. How much is being done to try to prevent people from getting into unmanageable debt?
Figures from the Bank of England last year showed that UK borrowing on things like credit cards and car finance was at 207 billion pounds.
The last time it was above that figure was in September 2008 at the height of the financial crisis.
In this special programme, we'll investigate the impact that's having, and the scale of borrowing going on across the UK.
One of the UK's largest debt charities - StepChange - says its clients owed more than four and a half billion pounds in unsecured debt last year.
They say on average each person owed more than 13 thousand pounds.
We'll hear first hand from people who owe thousands with little or no prospect of paying it back, and speak to the regulator, the Financial Conduct Authority, about its plans for tougher regulation.
Plus the Hollywood actor Michael Sheen on the new initiative he's set up to provide what he calls "fairer alternatives" to mainstream rent-to-own firms and payday lenders.
Presenter: Samantha Fenwick
Producer: Jess Quayle.