Main content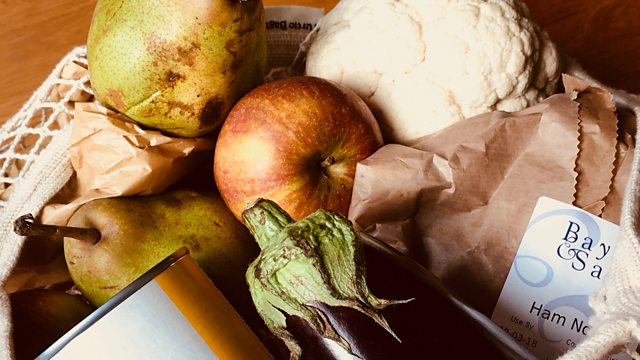 The Lent plastic challenge, Martin Luther King's legacy and meet the robot vicars
As the debate about plastic waste raged, Tracey Logan decided to give up plastic for Lent. On Easter Sunday she reports on how she managed without the material.
If you had to buy your weekly food without it being packaged and wrapped in plastic how would you manage? Tracey Logan reports on how she avoided using plastic for the 40 days of Lent.
In a message released for Easter Sunday, the Rt Rev Paul Butler, Bishop of Durham argues the moral case for businesses to pay the real 'Living Wage''.
Alex Chalk the Conservative MP for Cheltenham tells Edward he has written to the Independent Inquiry into Child Sexual Abuse, asking them to conduct a separate investigation into the Jehovah's Witnesses after a growing number of people come forward with complaints about the organisation.
A Service of Hope at Westminster Abbey will mark the 50th anniversary of the assassination of the civil rights leader Martin Luther King. So what of his legacy today? Was King's idea of how to achieve a society based on 'justice, equal opportunity, and love of one's fellow human beings', flawed? The theologian Robert Beckford and academic Kehinde Andrews debate.
The University of Sheffield in collaboration with the Church of England and the BBC's Daily Service has developed the prototype for a priestly robot that can perform services for all occasions. Rosie Dawson meets the robot that's about to be rolled out across rural parishes.
The Easter story presents some challenging themes for RE teachers and school assemblies. Sarah Major reports on how some schools approach the brutality of the Crucifixion and the complexity of the Resurrection in their lessons.
On Easter Sunday, the RAF celebrates its centenary. Peter Devitt, from the RAF Museum tells Edward more about the history of the different faith groups who have served over the past 100 years.
Producers:
David Cook
Rajeev Gupta
Series Producer:
Amanda Hancox.