Main content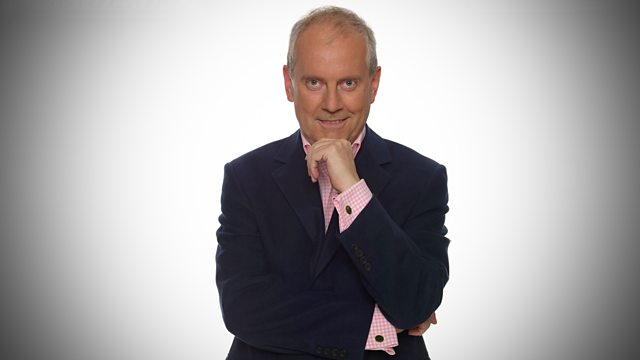 Gyles Brandreth and the Art of Persuasion
Gyles Brandreth seeks to arm himself against a world trying to persuade him of everything and anything by exploring the noble and not so noble art and craft of persuasion.
Persuasion, it would seem, is at the heart of our national life. Our politicians seek to persuade us and, with rather less success persuade each other, that they know what they're doing. Our adversarial legal system relies on the persuasive powers of Barristers and solicitors and we're under a constant barrage of advertising which endeavours to persuade us what we lack and therefore what we need to live a better life. Gyles Brandreth, who himself served time in the Tory party's whips office, and so knows a thing or two about what keeps politicians in line, sets out to take arms against a sea of persuasion by understanding this most subtle of arts in all its forms. He takes legal advice from his son Benet Brandreth QC who also happens to be Rhetoric advisor to the Royal Shakespeare Company, he visits a major advertising office, consults the American guru Juliet Erickson who helped London secure the 2012 Olympics by persuading the International Olympics Association that London was 'the flower of cities all', and he asks what a siren jazz singer can teach us about winning over an audience and all the individuals therein. Rhetoric, the rigours of relevance and the fine lines between manipulation, seduction and persuasion are all covered in Gyles' inimitable style, if only he can persuade anybody to listen.
Producer: Tom Alban
Last on
Want to become a more proficient persuader? Here are some valuable tips.
Broadcasts