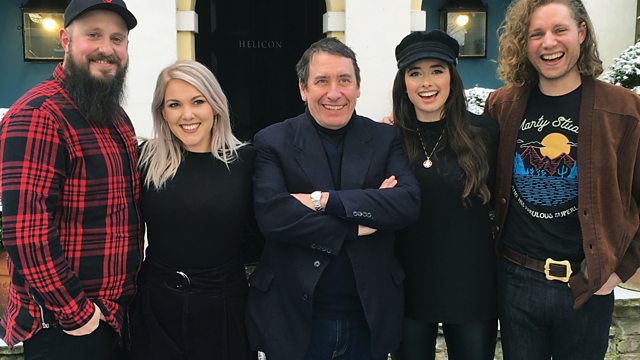 The Wandering Hearts join Jools in the studio
The Wandering Hearts join Jools, singing a Sam Cooke classic live and choosing their favourite records.
As it's Easter Monday there's a special gospel flavour to the show, with a special appearance from Peter Price, the former Bishop of Bath & Wells as well.
UK folk/country band the Wandering Hearts - given the Bob Harris Emerging Artist Award, at the UK Americana Awards this year - have just released their debut album "Wild Silence".
Last on