Main content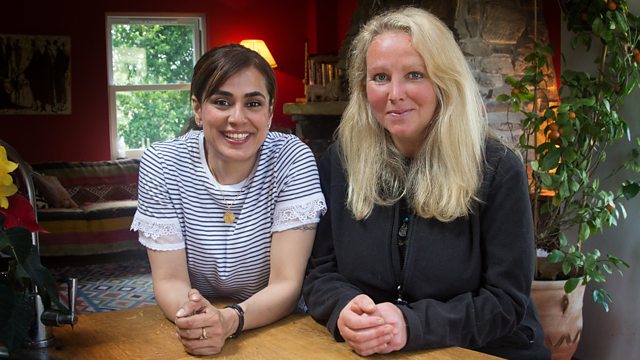 Curry Club
Ghillie Basan and Sumayya Usmani explore a world of chocolate and spice with Charlotte Flower and discover some of the curries of Nepal.
For some people Easter is about chocolate eggs, on The Curry Club we're crazy about chocolate and spices. From the traditional chocolate and ginger to the experimental chocolate and Nepalese Timur, chocolatier Charlotte Flower takes Sumayya and Ghillie on flavour expedition around her world of combining spices and wild flavours with chocolate. But what spice would Ghillie and Sumayya really like to combine with chocolate? They set Charlotte a spiced chocolate challenge.
Ghillie makes a Nepalese egg curry while Charlotte recalls her time living in Nepal and the food she so enjoyed eating there, which for part of the time was based solely on potatoes and onions.
Want some curry comfort food for those lazy evenings on the sofa with some poppadoms? Elgin based sisters Sharan Dhesi and Manju Dhesi-Dhami make a very quick Masala Jhinga.
Podcast
Celebrate the joy of Scotland's larder with recipes, reviews, tips and delicious ideas!