Main content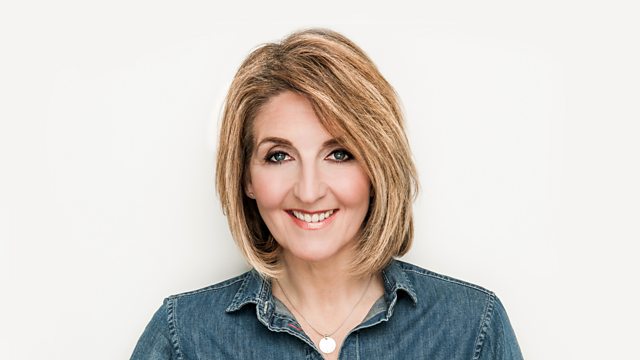 Suicide Prevention, Property Surgery, Viagra and Name the Place
Do we need a government minister for suicide prevention? Plus, property surgery and Name the Place.
84 life sized statues have appeared on the roof of ITV's headquarters on London's South Bank. Each sculpture represents the number of men who take their own lives in the UK every week. At the same time a petition has been launched calling on the UK Government to make suicide prevention a government minister's responsibility.
Do we need a Government Minister for suicide prevention?
Also on the show...
PROPERTY SURGERY
In this week's property surgery the focus is on Property Factors. If you have any concerns, problems or questions give our property expert a call on 0808 5 92 95 00. Brian Gilmour is from Indigo Square property and Jim Bauld is a Solicitor, partner at TC Young and legal member of the First-tier Tribunal for Scotland, Housing and Property Chamber.
EAMONN COLGAN
It's now been 6 weeks since Liam Colgan was reported missing in Hamburg after leaving a bar in which he had been celebrating his brother's stag do. With only a few confirmed sightings his brother Eamonn remains positive that the family will find Liam alive.
VIAGRA
Men can now buy the impotence pill Viagra Connect without a prescription at some UK pharmacies. But what do you need to know about the little blue pills?
SWEARING
We hear from scientist Dr Emma Byrne who says that swearing is GOOD for you.
WEDDINGS
All eyes are on Meghan Markle and Prince Harry as each detail of their wedding is revealed. Everyone has an opinion on their choice of cake, wedding invites and the potential guest list...but how easy is it to keep everyone happy when it comes to planning a wedding? Singer and Presenter Michelle McManus got married 6 months ago, Nicky Marr is a writer, broadcaster & coach and Sam Owen is a Relationship coach, author of 'Resilience Me'.
BIG BONES
Actress and former Radio 1 presenter Jameela Jamil says there's an "epidemic of low self-esteem" for girls and women because of social media. She's started a campaign called "I Weigh" to celebrate people's achievements rather than their weight. So how do we teach our young people to love who they are? Laura Dockrill is the Author of Big Bones, Moira Cormack is a writer and mum of 4 girls, Edinburgh and Dr Terri Apter is a Psychologist at the University of Cambridge and Author 'Passing Judgement'.
ALIENS
TV and Radio Presenter Paul O'Grady has said that he has spotted UFO's and that he is terrified he will wake up one day face to face with an Alien - are we too quick to dismiss UFO claims?
CAN YOU NAME THE PLACE?
Clue 1: The first clue to today's place is in the first verse of Robert Burns' poem Tam o' Shanter.
Clue 2: The second clue comes before "something borrowed, something blue".
Clue 3: It has a statue of a former inhabitant who shared a name with Robert the Bruce.
Clue 4: The place is not named after a king.
Clue 5: However, some street names have a royal theme.
Clue 6: Other local place-names are from as far afield as Palestine and Central America.
BBC Radio Scotland News and Current Affairs Programmes