Main content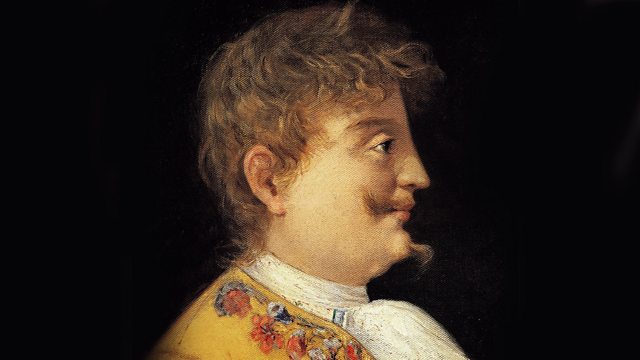 Gesualdo becomes embroiled in a dangerous witch trial, and works on some of his most beautiful sacred music. Donald Macleod continues the story of the Prince of Venosa.
Donald Macleod continues the strange and sometimes baffling tale of Carlo Gesualdo. Frequently ill and afflicted with melancholy, he is caught up in an extraordinary scandal involving two lovers, and a potentially deadly charge of dabbling in witchcraft. Nor is his wife Leonora free from the danger of spells and enchantment. She even calls on the services of an exorcist priest to deliver the castle from malign forces at work. Despite this disturbing background, Gesualdo works on writing some of his finest and most moving sacred music.
Languisce alfin che de la vita parte; Merce grido piangendo(Fifth Book of Madrigals)
La Venexiana
Tu m'uccidi, o crudelel, Poeche l'avida sete; Ma tu, cagion (Fifth Book of Madrigals)
The Consort of Musicke
Anthony Rooley, director
Sana me Domine; Discedite a me omens; Da pacem Domine (Sacrae Cantiones, Book 2)
Vocal Consort Berlin
James Wood, director
Tenebrae Responses: Tristis est anima mea; Ecce vidimus eum; Tenebrae factae sunt; Animam meam dilectam tradidi
Hilliard Ensemble.