Main content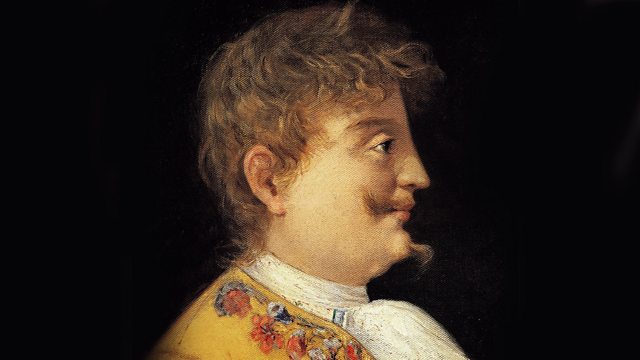 A Matter of Love and Death
In his madrigals Gesualdo assumes the posture of an ardent lover. But as Donald Macleod recounts, in reality he makes a poor husband and an indifferent father.
Donald Macleod continues his look at the life and music of Carlo Gesualdo, Prince of Venosa. Now remarried, Gesualdo is far from being a model husband. There are whispers that he abuses her verbally, and sometimes physically. Certainly, they spend many months apart. As ever, Gesualdo is obsessed with music, and in common with some of his contemporaries further explores the expressive possibilities of chromaticism and counterpoint in madrigals and motets. Both Gesualdo and Leonora, his wife, take delight in their young son Alfonsino, but will be devastated when the infant falls ill and dies.
Moro, e mentre spiro; Quando di lui ha sospirata vita; Ecco, moriro dunque; Ahi, gia mi discoloro
Delitiae Musicae
Marco Longhini, director
Illumina faciem tuam; Tribulationem et dolorem; Laboravi in gemitu meo
Oxford Camerata
Jeremy Summerly, director
Sospirava il mio core; O mal nati messaggi; Se piange, oime, la Donna del mio core
The Kassiopeia Quintet
Io tacero, ma nel silenzio mio; Invan, dunque, o crudele
Delitiae Musicae
Marco Longhini, director
O vos omnes; Exaudi, Deus, deprecationem meam; Venit lumen tuum
Odhecaton
Paolo da Col, director
Correte, amanti
Les Arts Florissants
William Christie, director.