Main content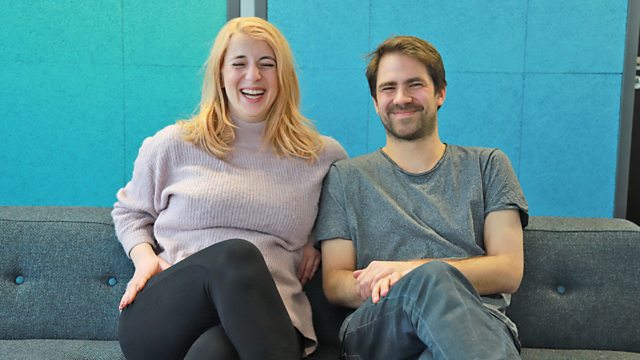 Kit Downes
Soweto Kinch with music by UK keyboard player Kit Downes.
Soweto Kinch with a second chance to hear Kit Downes' Enemy at London's Vortex jazz club, and Emma talks to Kit about his new solo album Obsidian. Al Ryan meets legendary bassist Chuck Israels, one time member of the Bill Evans Trio, to discuss his recent Octet album, and there are more uploads of new music from BBC Introducing.
Enemy perform Petter Eldh's composition 'Children With Torches' at The Vortex.
PLAYLIST
DISC

Artist Soweto Kinch

Title The Healing

Composer Kinch

Album The Legend of Mike Smith

Label Soweto Kinch Recordings

Number SKP003 CD 2 Track 39

Duration 13"

Performers: Soweto Kinch, as, rhodes, prog; Shabaka Hutchings, ts; KarlRasheed-Abel, b; Graham Godfrey, d. . 2015

Enemy Clip - Children With Torches – 30"

Enemy perform at The Vortex in Dalston, London: 

MUSIC 

Prospect of K (Eldh) – 7'31"

Fogorythmics (Eldh) – 5'54"

Brandy (Eldh) – 4'56"

Race The Sun (Downes) – 4'22"

Children With Torches (Eldh) – 6'00"

Faster Than Light (Downes) – 3'21"

Personnel: Kit Downes, p; Petter Eldh, db; James Maddren, d. . 

Emma Smith and Kit Downes talk about his new album 'Obsidian' 

MUSIC:

DISC
Artist Kit Downes
Title Seeing Things
Composer Downes
Album Obsidian
Label ECM
Duration 1'00""
Performers: Kit Downes



DISC
Artist Kit Downes
Title Kings
Composer Downes
Album Obsidian
Label ECM
Duration 3'28"
Performers: Kit Downes


DISC
Artist Kit Downes
Title Flying Foxes
Composer Downes
Album Obsidian
Label ECM
Duration 3'10"
Performers: Kit Downes


DISC
Artist Kit Downes
Title The Gift
Composer Downes
Album Obsidian
Label ECM
Duration 3'03"
Performers: Kit Downes


Al Ryan interviews Chuck Israels 


DISC
Artist Chuck Israels
Title Concerto Peligroso
Composer
Album Concerto Peligroso
Label Dot Time Records
Number DT9064
Duration 1'39"



DISC
Artist Chuck Israels
Title All The Pretty Horses
Composer
Album Concerto Peligroso
Label Dot Time Records
Number DT9064
Duration 4'39"



DISC
Artist Chuck Israels
Title Dark Tapestry
Composer
Album Concerto Peligroso
Label Dot Time Records
Number DT9064
Duration 3'45"




DISC
Artist Chuck Israels
Title Frankie & Johnny
Composer
Album Concerto Peligroso
Label Dot Time Records
Number DT9064
Duration 4'06"

The album features Charlie Porter, tpt; John Moak, tbn; John Nastos, saxes, fl; David Evans, saxes, cl; Robert Crowell, baritone sax, bcl; Dan Faehnle, gtr; Miles Black, p; Chuck Israels, db; Michael Raynor, d; Jessica Israels, voice.

Al PRESENTS: BBC INTRODUCING 
Don't Hold Back - Fervour - 6'25" 
DISC
Artist Soweto Kinch
Title The Healing
Composer Kinch
Album The Legend of Mike Smith
Label Soweto Kinch Recordings
Number SKP003 CD 2 Track 39
Duration 35"
Performers: Soweto Kinch, as, rhodes, prog; Shabaka Hutchings, ts; Karl
Rasheed-Abel, b; Graham Godfrey, d. . 2015