Main content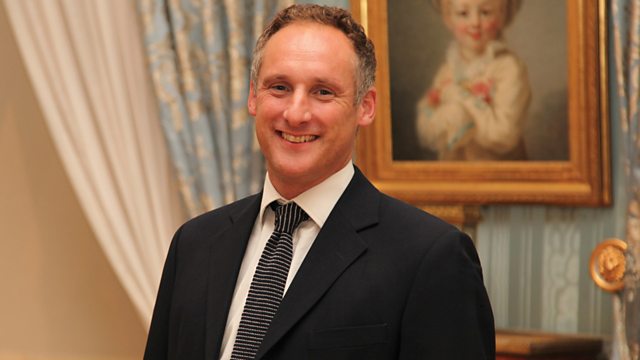 Xavier Bray
Michael Berkeley's guest is the director of the Wallace Collection in London, Xavier Bray. With Handel, Wagner and Mongolian throat singing.
Xavier Bray is a renowned specialist in 17th- and 18th-century art, and he's been director for a year now of the Wallace Collection, that rich collection of rococo painting, china, and armour, housed in a grand mansion in Marylebone that remains something of a well-kept secret. Bray would like to change that, opening up the gallery to a wider public and to music of all kinds. He himself would have loved to be an opera singer, and he has sung in choirs all his life. His party piece is a demonstration of Mongolian throat singing, which he taught himself after going to a concert as a student. He gives Michael Berkeley a demonstration, and discusses, more seriously, the connection between the visual arts and music. He reveals his other musical passions: for Marin Marais, flamenco, Bizet, Messiaen, and for the Italian tenor Beniamino Gigli.
Produced by Elizabeth Burke
A Loftus production for BBC Radio 3.
Six mind-expanding music podcasts to download in 2019
Archive Unlocked: Two Decades of Private Passions