Main content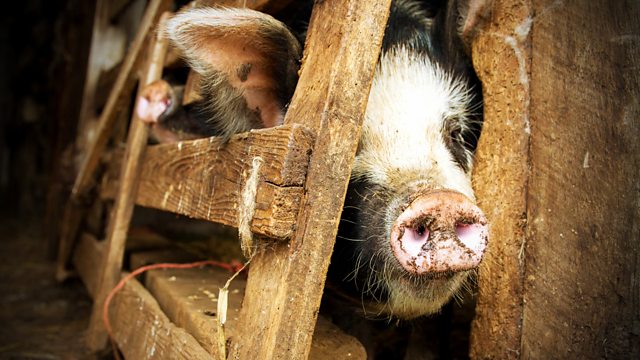 27/03/2018
Will takes a step backwards, and Susan is not happy.
Will chats with Neil about being back at work and is surprised and sceptical about Rex taking over the pigs from Neil for the operation at Hollowtree. Will also teases Neil about selling his soul to Justin Elliot.
Helen says Tom's okay about Kirsty and Philip. Pat just wishes Tom could also find someone. Helen's cheese making course today has a bigger turnout than last time. Susan reluctantly helps out again and suffers being called 'cheese monitor' by Sabrina Thwaite. Susan vents to Clarrie, who's suddenly called away to collect Poppy from nursery when Will's held up due to an accident on the road.
Helen raves about how successful the course was today, and with proper advertising she feels optimistic for the future. Pat's concerned when Olwen doesn't show up at the Elms, and worries that her presence might have put Olwen off.
Susan feels taken for granted at the dairy. Neil praises Rex as a good potential pig man and suggests that with his own new job and salary Susan could retire. Susan's horrified.
Clarrie explains to Will she was late to collect an inconsolable Poppy. In Poppy's head she thought her dad had left her too. Will feels awful. Clarrie invites Will and Poppy to stay at Grange Farm, with Jake and Mia joining at the weekend. She's determined to make room.
Countryside Insights from The Archers