Main content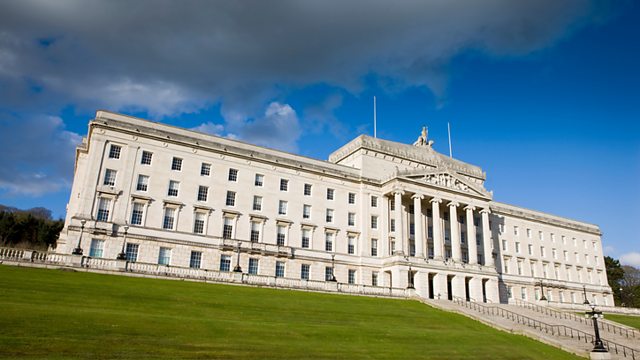 Reports that Sinn Fein has also been involved in excluding civil servants from policy meetings
Reports that Sinn Fein has also been involved in excluding civil servants from policy meetings in order to avoid official minutes being taken.
Last week we heard how the current head of the Northern Ireland Civil Service David Sterling revealed that meetings with government ministers sometimes weren't minuted to stop freedom of information requests. This morning the Belfast Newsletter has revealed that just over a year ago the then Sinn Féin Infrastructure Minister, Chris Hazzard, had been due to bring civil servants to a meeting with Sinn Féin MP Paul Maskey and taxi company owners. However, at the last minute Mr Hazzard told the officials not to attend, meaning that there was no departmental record of what happened. Vinny spoke to Newsletter political editor Sam McBride and commentator Malachi O'Doherty.
Also on the programme, a Bill to bring same sex marriage to Northern Ireland will be introduced in the House of Lords today. The Marriage (Same Sex Couples) (Northern Ireland) Bill, will be introduced by Conservative peer Lord Hayward. Tomorrow Labour MP Conor McGinn will introduce his identical Bill in the House of Commons. Would you welcome it? Vinny got the views of John O'Doherty from the Rainbow Project and Dr Gaven Kerr from the Iona Institute.
And, prominent Labour figures have called on Jeremy Corbyn to do more to "root out" anti-Semitism from within the party. Former Prime Minister Tony Blair has said the time for words was over and told Mr Corbyn to show he is "prepared to act". The Labour leader himself has been facing criticism for sending an apparently supportive message to the creator of an allegedly anti-Semitic mural. Yesterday protesters gathered outside to demand action from Mr Corbyn. Phil Kelly from Northern Ireland Labour Party and Henry Hill, Assistant Editor at the blog Conservative Home debate.
All that and more on the biggest show in the country.