Main content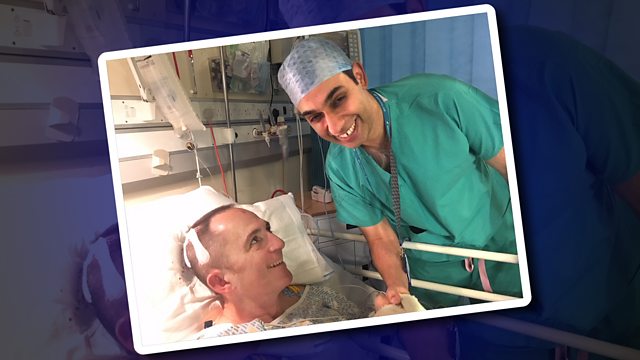 The Vet with Two Brains
Radio 4 documentary. Claudia Hammond follows her friend, the 'vet with two brains', before, during and after brain surgery, which will be performed while he is awake.
Adam Tjolle is a vet with two brains - who once starred on the BBC's Animal Hospital. His second brain - in reality a slow-growing tumour - was discovered by accident on a scan when he fell off his bike.
The presenter of the programme, his friend (and psychologist) Claudia Hammond is really interested in what's going on inside his head, so has kept a record - before and after the life-changing surgery.
Adam's biggest fear is losing his memories - so he asks friends and family to send patches of fabric to make a special hat - to remind him of them as well as keep his head warm in chilly Edinburgh.
The surgeon will operate while Adam is wide awake - being careful to cause the least damage possible to the area of his brain which controls spatial awareness, time perception and his decision-making skills, while also removing as much of the tumour as possible.
Producer: Paula McGrath
Presenter: Claudia Hammond.
Last on