Main content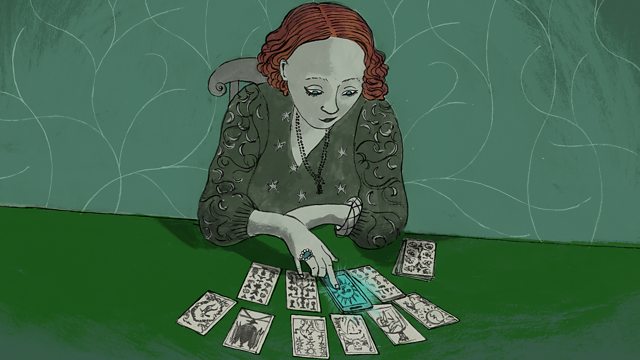 Oracle
Living in a digital world. Aleks Krotoski explores our age-old obsession with predicting the future and asks if big data might provide humanity with a true oracle.
From the dawn of the civilisation, human beings have yearned to predict the future. In the past you might have consulted the Oracle at Delphi or sat down for a tarot reading to steer you through life.
Today, the internet offers amazing potential for predictive technology. There isn't a part of the natural world or human existence that isn't recorded and quantified, even the most mundane aspects of our lives are broadcasted into the universe thanks to our prolific use of social media.
By analysing the cornucopia of data we can detect patterns, understand behaviour... but can we really predict the future? Developers claim yes we can, from what movie will be a breakout hit, to when there will be a run on cold and flu medicine, even to the outcome of a child's' entire life - all we need is the right data. But do we want that?
In today's Digital Human Aleks Krotoski explores why it is we feel the need to predict the future to find out place in the present world, and discovers that prediction could end up being a cursed crystal ball if handled incorrectly.
Matthew Fox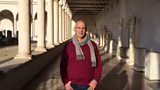 Matthew Fox has been professor of Classics at the University of Glasgow since 2007. From 2014-2017 he held a Leverhulme Major Research Fellowship, and is currently completing a book about Roman ideas of materialism. His research covers a range of areas: Greek and Roman historiography, ancient sexuality, the Classical scholarship of the Enlightenment, and Cicero. He has published two books: Roman Historical Myths (1996) and Cicero's Philosophy of History.

He talks to us about the role of Oracles in both myth and history.

Steve King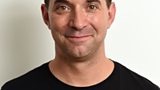 Steve King is the CEO and Co-Founder of Black Swan, the fastest growing start up in the UK, which combines cutting edge data science and software development to accurately predict trends in consumer behaviour. Since reading Cognitive Science the 90s, Steve has applied his tech, coding and visualisation skills to solving his clients' challenges, helping them work out what will be important tomorrow by arming them with products that transform the way their brands create value from data. Black Swan works with some of the world's leading consumer-faced brands including PepsiCo, Panasonic, npower and Disney.

He tells us how Black Swan can mine the plethora of data in the digital world to predict societal trends.

Vivienne Ming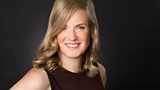 Dr. Vivienne Ming was named one of 10 Women to Watch in Tech by Inc. Magazine, she is a theoretical neuroscientist, entrepreneur, and author. She co-founded Socos Labs, her fifth company, an independent think tank exploring the future of human potential. Dr. Ming launched Socos Labs to combine her varied work with that of other creative experts and expand their impact on global policy issues, both inside companies and throughout our communities. Previously, Vivienne was a visiting scholar at UC Berkeley's Redwood Center for Theoretical Neuroscience, pursuing her research in cognitive neuroprosthetics. In her free time, Vivienne has invented AI systems to help treat her diabetic son, predict manic episodes in bipolar suffers weeks in advance, and reunited orphan refugees with extended family members. She sits on boards of numerous companies and nonprofits including StartOut, The Palm Center, Cornerstone Capital, Platypus Institute, Shiftgig, Zoic Capital, and SmartStones. Dr. Ming also speaks frequently on her AI-driven research into inclusion and gender in business. For relaxation, she is a wife and mother of two.

She tells us about Muse, an app that claims to be able to analyse the data from questions asked of parents, as well as a child's artwork and speech, in order to improve that child's life outcomes.

John Waterson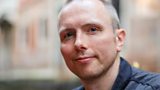 John Waterson is a software developer and software architecture consultant. He has worked with several of the leading businesses and government agencies in Scotland. He is a humanist, a rationalist, and believes the fortune telling industry is an exploitative scam.

He tells us about how, as a student in the 90s, he had a job as a telephone tarot reader, and discovered just how seriously people took the predictions given to them by a 20 year old man  on the other end of the phone.

Vauhini Vara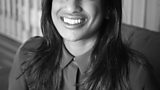 Vauhini Vara is a Colorado-based journalist whose work covers a wide range of topics, with a particular focus on how business, technology, and politics influence the lives of working people, especially those from underrepresented communities. She is currently working as an editor for the Atlantic's website. She is also a contributing writer for the website of the New Yorker, and her articles have appeared in Businessweek, Fortune, Wired, Fast Company, The Atlantic, and Harper's, among other magazines. She began her career as a reporter at the Wall Street Journal; she later launched the business section of the New Yorker's website and spent a year as its founding editor. In addition to being a journalist, Vara is an O. Henry Prize-winning fiction writer, with stories published in McSweeney's, Tin House, and elsewhere. She has received honors from the International Center for Journalists, The McGraw Center for Business Journalism, the Rona Jaffe Foundation, and other organizations.

She tells us about what it was like, as a first time mother, to use the Muse app and how far it might really predict and change a child's life.