Main content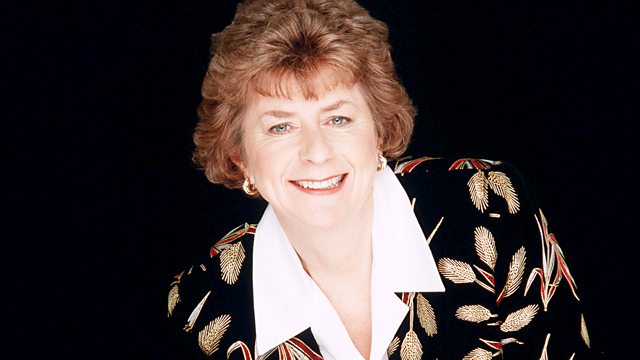 Poet and entertainer Pam Ayres presents poems, sketches and anecdotes on the theme of home.
Much-loved poet and entertainer Pam Ayres returns to BBC Radio 4 with four new shows packed with poems, sketches and anecdotes that will make you laugh out loud.
Today's theme is 'Home'.
Today there are sketches about the trials of recycling, the difficulty of throwing stuff away when you move house, and the disappointment of visiting your childhood home. Also Pam performs poems including 'Up in the Attic' about that other-worldly part of your home; 'Pitiful' about watching the unsuccessful attempts of a DIYer; 'Worm Farm' about embracing being green and 'Ere Come the Bastards Now' about passionately regretting inviting people round to your house for a dinner party.
Over the course of this series, Pam also regales the audience with stories and poems on the subjects of getting older but not giving in, about holidays and about being a grandparent.
She is joined for the sketches by actors Felicity Montagu (Lynn in I'm Alan Partridge) and Geoffrey Whitehead (Not Going Out, Still Open All Hours).
Written by: Pam Ayres, Jan Etherington, Claire Jones, Bryce Hart and Peter Reynolds.
Starring Pam Ayres, Felicity Montagu and Geoffrey Whitehead.
Producer: Claire Jones
This is a BBC Studios Production.