Main content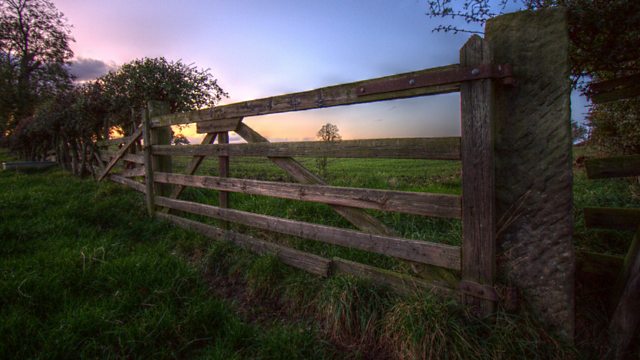 Farming Today This Week: Food and Health
The government says it will reward farmers in future for delivering public goods, including public health benefits. Sybil Ruscoe addresses how it might work?
We've heard a lot from the government this year about how, once we leave the European Union, traditional, land-based farming subsidies will be abolished - and instead, British farmers will receive 'public money for public goods".
What those 'public goods' are isn't exactly clear yet - but we do know that the list will include public health. So how might this tie-up between farmers, food and healthier lifestyles actually work?
Sybil Ruscoe goes in search of answers at Becketts Farm in Wythall, just south of Birmingham, which has been worked by the same family for 80 years and cites its mission as bringing "fresh food and farming closer to the people".
Farmer Simon Beckett and his father Alan explain the history of the farm, which has seen it evolve from dairy to intensive egg production through to arable today - plus a farm shop, restaurant and cooking school.
Sybil chats to cookery school manager Hannah Fisher about how educating people on food and its provenance can lead to healthier choices; and farm shop manager Ian Comer, who explains what today's consumers are after - as well as peeking in a few shopping baskets...
We also hear from nutritionist Dr Helen Crawley, director of the First Steps Nutrition Trust; Mariclare Carey-Jones meets Welsh sheep and beef farmer Teleri Fielden, who's an advocate of the 'flexitarian' diet; and Bridget Benelam from the British Nutrition Foundation and Tim Rycroft of the Food and Drink Federation discuss what role food producers and manufacturers can play in helping drive healthier lifestyles.
Presented by Sybil Ruscoe; produced by Lucy Taylor.