Main content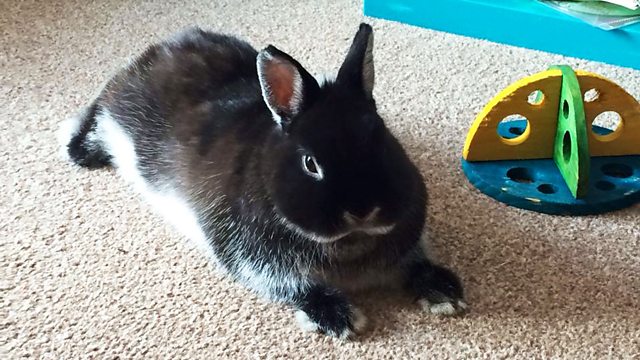 Pet rabbits, Fortnite, Restaurant chains
Consumer news and issues. Pet shops are banning the sale of rabbits over Easter because so many end up abandoned. Plus why are children so obsessed with the video game Fortnite?
The Gambling Commission says some gambling companies are treating customers unfairly by allowing them to gamble, and later finding an excuse to not pay out their winnings. We hear from a listener who was denied £4000 because the company said he'd excluded himself from another one of their websites. He later found out that website had restricted his account two days AFTER he'd won the money on the other website.
Pet shops are banning the sale of rabbits over Easter and putting on workshops to teach people how to care for them instead. Our reporter, Louisa Compton, goes to a workshop at Pets at Home and finds out why so many bunnies end up abandoned.
The latest video games craze for schoolchildren is Fortnite - a Battle Royale style shoot 'em up game. We speak to children who love to play it, but also have some advice for parents who might want to be aware of their children buying in-app extras on the game which they could be charged for.
Next earns nearly £215 million from customers paying interest fees on their credit accounts. We hear from Next customers who say they're missing payment dates because it's not clear on their online accounts how much they need to pay to clear their balance.
The gym market is booming - but there are two clear winners - high end or no frills. We hear why middle market gyms are on the way out.
Chain restaurants on the high street are struggling - Jamie's Italian, Prezzo, Cafe Rouge and Byron are all closing branches. Have consumers grown bored of eating out in generic restaurants - we hear how we'd prefer to eat out in local family owned restaurants.
Presenter: Peter White
Producer: Lydia Thomas.
Chapters
Homelessness

A new government initiative announced today is set to tackle homelessness

Duration: 07:30

Restaurants

Big restaurant chains are suffering losses by 64%; so where are people actually eating?

Duration: 07:16

Next Debt

NEXT is banking £215m in fees from customers paying interest on their directory accounts

Duration: 04:50

Easter Bunny

Pet shops are banning the sale of rabbits over Easter as so many end up abandoned

Duration: 06:15

Hi-lo Gyms

The gym industry is torn between being a high-end luxury market or a back-to-basics sort

Duration: 06:15

Fortnite

Online shoot'em up Fortnite has millions of gamers glued to their screens

Duration: 03:04

Easter Shopping

Retail analysts claim we are now spending more in Easter than ever before

Duration: 04:07