Main content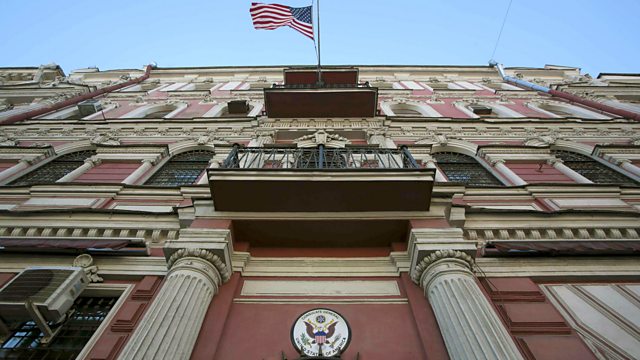 Russia expels 60 diplomats; US denies 'tit for tat' charge
In-depth reporting and analysis from a global perspective. Russia announces its response to expulsions of diplomats by more than 25 countries.
On the day that one of the Salisbury nerve agent victims - Yulia Skripal - is reported to be conscious and talking...the Kremlin expels 60 American diplomats in response to a similar move by Washington. We'll hear from the US Ambassador to Moscow Jon Huntsman. After dozens of fatalities in a fire at a Venezuelan prison we ask why are so many of that country's inmates dying? Plus an anti-Semitic killing that's brought the French onto the streets. Blue skies over Beijing - but is the Chinese capital becoming quite as clean as it seems? And did Sean Penn just write the worst novel ever?
Picture: US consulate in St Petersburg
Credit: Reuters.
Podcast
In depth reporting, intelligent analysis and major breaking news from a global perspective