Main content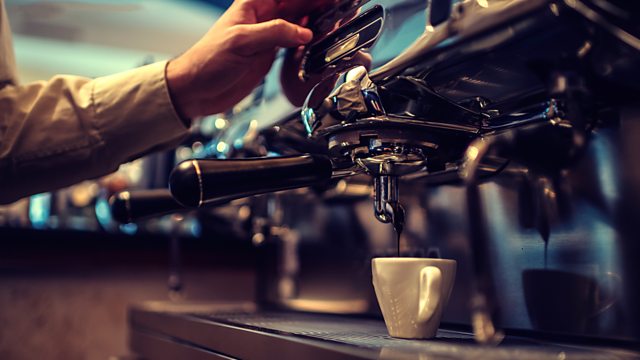 Flight delays, Silver sharers, Prison baristas
The airlines ignoring court rulings on compensation, the older people choosing to house share over living alone and the young offenders training as coffee roasters and baristas.
You & Yours has discovered how some of the biggest UK airlines are ignoring court rulings ordering them to pay compensation and costs when flights are cancelled or delayed.
We reveal how companies have ignored thousands of these rulings to the point where bailiffs are being sent in before they pay what they owe.
Companies who've done that include easyJet and the travel firm, Thomson Holidays.
We speak to Coby Benson from the specialist law firm, Bott and Co.
One of the biggest changes to the way we live is the big increase in the number of people who live alone.
Around 7.7 million people - more than a quarter of all households in the UK - now have just one person living in them.
That figure is predicted to rise by another two million over the next decade.
The fastest rising age group of people living alone is between 45 and 64.
We speak to two older women who've made a deliberate decision not to live alone, choosing to house share instead.
It's believed that around half of prisoners released from jail re-offend within a year of leaving custody - costing the economy an estimated £15 billion a year.
Fewer than a fifth of offenders manage to find a job when they leave jail - a major reason why many return to a life of crime.
Our reporter, Bob Walker, visits Aylesbury Young Offenders Institute in Buckinghamshire where inmates are being trained as roasters and baristas to help them find jobs after release.
Presenter: Winifred Robinson
Producer: Tara Holmes.
Chapters
SILVER SHARERS

The older house sharers who live together to avoid loneliness

Duration: 06:59

ENERGY COMPLAINTS

Small energy companies score low for customer service

Duration: 04:58

PRISON BARISTAS

The coffee company training young offenders as baristas.

Duration: 06:55

ROGUE BUILDER

A builder who took money for work he did not do appears in court

Duration: 05:51

AIR B'N'B NEIGHBOURS

AIRBNB NEIGHBOURS

Duration: 06:30

FLIGHT DELAYS

Some UK airlines are ignoring court rulings ordering them to pay compensation

Duration: 06:10