Main content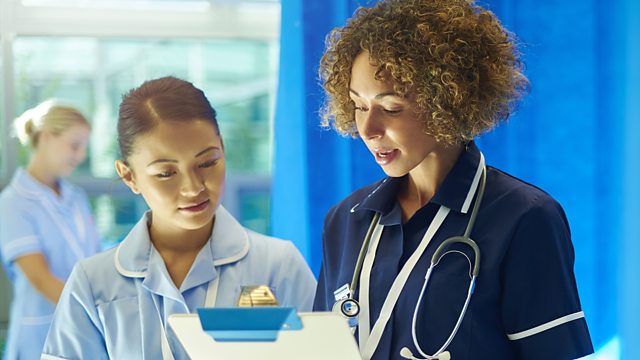 Money Box Live: Income in the UK
More than one million NHS staff have been awarded a pay rise ending a seven-year wage freeze. Other figures also point to progress. Do they signal an end to austerity?
More than one million NHS staff in England are due a pay rise of at least 6.5% over three years thanks to a deal agreed between union leaders and ministers. It marks the end of a seven year wage cap and is good news for nurses, porters and paramedics. Inflation has also fallen. After years of income stagnation are we finally turning the corner?
Figures from the Department for Work and Pensions also point to progress, showing that middle incomes increased by just under 2% in the last year.
Others are not so upbeat - the Resolution Foundation think tank recently predicted that poorer families are at risk of the first sustained rise in inequality since the late 1980's owing to welfare cuts.
In this programme we venture behind the headlines to look at what is really happening to our income level, and why it matters. As ever we want to hear your experiences; email: moneybox@bbc.co.uk.
Adam Shaw is joined by a panel of guests:
Glenn Everett - Director of Measuring National Well-being and Inequalities, Office for National Statistics
Agnes Norris Keiller - Research Economist, Institute of Fiscal Studies
Stephen Clarke - Labour Market lead, Resolution Foundation
Richard Layard - Director of Wellbeing Programme, Centre for Economic Performance, London School of Economics
Presenter: Adam Shaw
Producer: Alex Lewis
Editor: Jim Frank.