Main content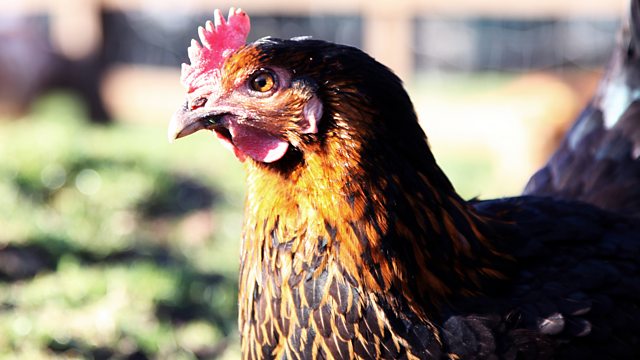 Healthier food, UK Free Trade Fears and Suckling Pigs.
The latest news about food, farming and the countryside. The programme takes a look at healthier diets, British trade with the world post-Brexit and an alternative to Easter lamb.
Who should take responsibility for ensuring the food we buy is as healthy as possible? There are well-publicised concerns about high levels of sugar, salt and fat in highly processed foods. The Food and Drink Federation, which represents manufacturers, has told Farming Today that everyone in the food chain should be encouraged by the Government to think smarter about healthier choices.
Politicians from all parties have heard that the UK government's hopes for a 'green Brexit' could be undermined by any future free trade agreements with countries such as the US, China and Argentina. Dr Ludivine Petetin from the University of Cardiff's School of Law and Politics told a meeting in Westminster Hall that cheaper food from abroad will come at a possible cost to environmental standards.
Livestock producers in the north-west of England say there's an increasing demand for suckling pig. Often associated with mediaeval banquets, suckling pigs are young animals fed on their mother's milk. We visited one Lancashire company, Pugh's Piglets, which specialises in rare breeds such as Middle Whites, Large Whites, Gloucestershire Old Spots and Tamworths.
Presented by Anna Hill.
Produced by Vernon Harwood.