Main content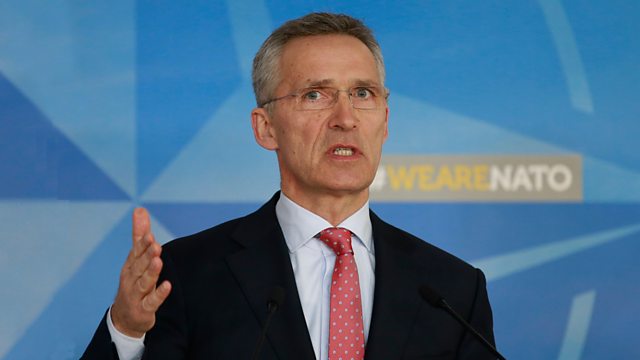 NATO expels 7 Russian officials and refuses to accredit 3 others
In-depth reporting and analysis from a global perspective. Britain has been joined by 26 countries in expelling Russian diplomats after the Salisbury poisoning.
26 countries have now joined Britain in expelling diplomats after Salisbury poisoning.
3 Australian cricketers sent home from South Africa in ball tampering row.
Report from Acapulco -- in Guerrero -- one of the Mexican states worst affected by drug violence.
And we remember Linda Brown - made famous by "Brown vs Board of Education" 1954 landmark ruling.
(Photo: Jens Stoltenberg, NATO Secretary General; credit - EPA/Olivier Hoslet).
Podcast
In depth reporting, intelligent analysis and major breaking news from a global perspective