Main content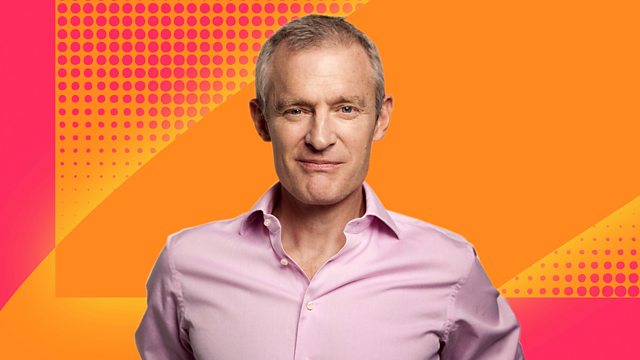 Pothole Injuries and Dying Wishes
Jeremy discusses being injured by a pothole, the problems faced by disabled people on trains and planes, mitochondrial diseases and writing a digital will.
Last on
Jeremy discusses potholes, disabled travellers, mitochondrial diseases and digital wills.

As councils struggle to repair the roads, we talk to a woman whose cyclist husband died.

We talk to Frank Gardner who was left stranded on a plane for nearly 2 hours.

We look at diseases where the energy-producing component of cells stops working properly.

In extreme cases, the fingerprint of the deceased can still open a smart phone.
Music Played
Cliff Richard

Devil Woman

Cliff Richard - 40 Golden Greats.
EMI.

Albin Lee Meldau

The Weight Is Gone

Europe

The Final Countdown

The Very Best Of Power Ballads (Various Artists).
Virgin.

OMC

How Bizarre

Now 34 (Various Artists).
Now.

Johnny Hates Jazz

Shattered Dreams

Now 1987 - The Millennium Series.
EMI.

Bebe Rexha

Meant To Be (feat. Florida Georgia Line)

(CD Single).
Warner Bros.

The Police

De Do Do Do, De Da Da Da

The Very Best Of Sting & The Police.
A&M.

Robert Palmer

She Makes My Day

Whitney Houston

So Emotional

Whitney Houston - Whitney.
Arista.

Bill Withers

Lovely Day

It's Cool (Various Artists).
Parlophone.

Crash Test Dummies

Mmm Mmm Mmm Mmm

Driving Rock (Various Artists).
Global Records & Tapes.
Broadcast