Main content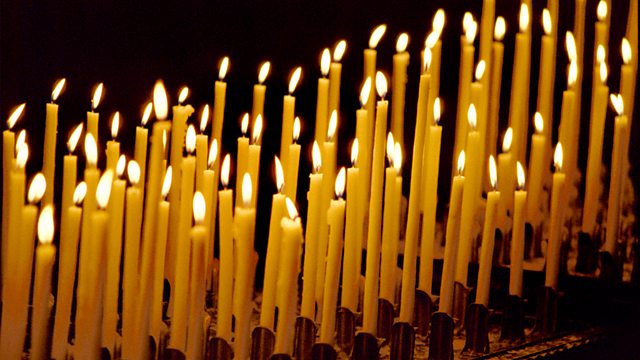 13/03/2018
A spiritual comment and prayer to begin the day with the Reverend Richard Littledale, Baptist minister.
Snow sounds
Good morning. Not so very long ago, most of the country was covered in a thick blanket of snow.  Whilst I fully understand the chaos and discomfort it brought to many, there is inside me a child who just loves the snow.  On many occasions, a heavy snowfall simply makes me want to down tools, put on a woolly hat and dash out into the garden.
I love the sensation of opening the curtains on a day when snow was not expected to find it out there – lying across the gardens, decorating the rooves and wiping out the kerbs.  Almost as much as the sight, though, I love the sound.  Have you ever noticed that the world sounds different after a snowfall? It is not just the fact that there are fewer vehicles, although that is often the case.  No, it is the muffling effect which snow has on every sound.  A dog barking or a door shutting sound different when the snow has fallen.  Everything is less distinct.
I sometimes feel that our words have fallen like a thick blanket of snow over what might have been clarity.  Our insatiable desire to explain, articulate, comment and repackage can cover up the simple truth like a thick layer of snow.  Like the snow, it may look pretty – but it can make it hard to navigate what might once have been an obvious route.  More words said or written do not always mean more things understood.  Maybe this is why King Solomon of old said that a wise man 'uses words with restraint'.  Most of us will use between 16000 and 25000 words today, but perhaps we might do well to choose them carefully – whether written, spoken, texted or messaged.
Dear God, whose few words brought the world to life, help me today to choose my words wisely. May I both choose and use them in such a way that they create new possibilities and shed new light. Amen