Main content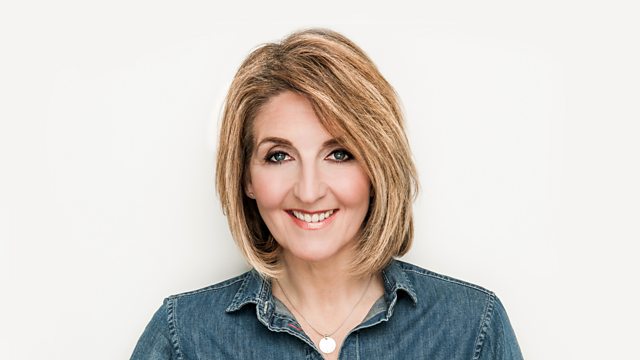 Why are women still not being paid as much as men? How much damage can one punch cause?
Kaye Adams gets to the heart of the stories making the news, offering the listeners the opportunity to have their say. Why are women still not being paid as much as men?
Martina Navratilova has told BBC Panorama that John McEnroe was paid at least "10 times more" than she was for their commentating roles at the Wimbledon tennis tournament. The former Wimbledon champion appears on tonight's Panorama special on BBC One. 'Britain's Equal Pay Scandal' looks at why, almost 50 years after the passing of the Equal Pay Act, women are still not being paid as much as men?
Also on the show...
ONE PUNCH
How much damage can one punch do? Chef Nick Nairn says he feels lucky to be alive after being attacked on a busy city centre street in Aberdeen. Gaille Gray is the Headway Network Support Co-ordinator for the West of Scotland and Inspector Alison Kennedy is from Police Scotland.
PINK OR BLUE
We'll speak to Sarah, a mum, who was harangued in the street for having her twins in a pink and blue buggy. Helen Stewart is a Journalist & Mother and Dr Penelope Leach, Child Psychologist & Author of Childcare Today.
HERO DOG
We hear from the policeman who owes his life to his dog Finn and now wants the law to recognise it. PC Dave Wardell is petitioning the Scottish Parliament to change the law when it comes to service dogs being attacked.
PARENTING HACKS
Five hacks that will make driving with your kids a whole lot easier. Jennie Cook is a presenter, podcaster and 'imperfect mum' and Alan Douglas is a Motoring Journalist.
TEXTS
It is ever acceptable to resign by TEXT? We find out about the things you should never do by text message. Stephanie Abbot is a Journalist and Blogger, Joyce Campbell is a hill farmer and Liz Brewer is an Etiquette Expert & author of 'Liz Brewer's Ultimate Guide to Party Planning and Ettiquette'.
CARPOOL KARAOKE
A video called '50 Mums, 50 Kids, 1 Extra Chromosome', that captures mothers and their children with Down's Syndrome 'singing' along in the car with sign language, has gone viral with James Corden saying it had 'made him cry'.
MS PHONE IN
Doctors say a stem cell transplant could be a "game changer" for many patients with multiple sclerosis. Results from an international trial show that it was able to stop the disease and improve symptoms. What's the reality of living with MS?
BBC Radio Scotland News and Current Affairs Programmes