Main content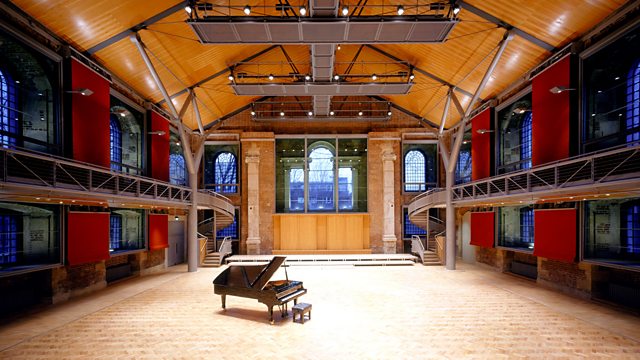 Debussy and Pizzetti at LSO St Luke's
Fiona Talkington presents choral music by Debussy and Pizzetti, including Pizzetti's Requiem, performed by the BBC Singers and conductor Owain Park at LSO St Luke's in London.
Fiona Talkington presents a series of concerts from LSO St Luke's in London featuring the music of two anniversary composers - Claude Debussy and his younger Italian colleague Ildebrando Pizzetti.
Pizzetti's 'sensibility for the chorus' was rated 'comparable to that of Chopin for the piano or Ravel for the orchestra' by Italian critics, and in today's concert the BBC Singers perform some of his beautiful choral music, including his remarkable Requiem and the Shelley setting A Lament.
Debussy: Trois chansons de Charles d'Orléans
Pizzetti: A Lament
Pizzetti: Requiem
Pizzetti: 2 Canzoni corali
Debussy, arr Clytus Gottwald: Des pas sur la neige (from Preludes, Book 1)
Pizzetti: De Profundis
BBC Singers
Conductor Owain Park.