Main content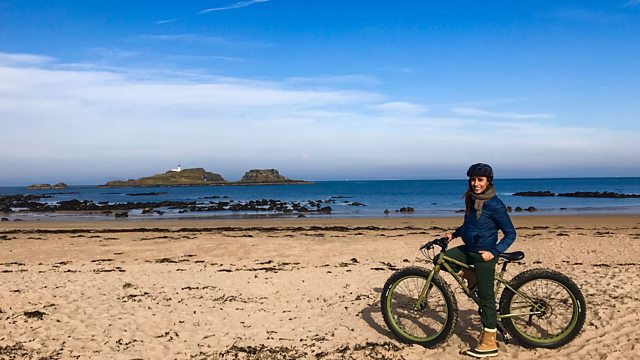 The Lothians and Borders
Matt Baker visits St Abbs - a community who refused to let their lifeboat service go under.
Anita Rani cycles along the sands of the East Lothian coast on a 'fat bike'. With larger than normal tyres they leave virtually no trace in the sand, having as little impact on the natural habitat as possible.
Matt Baker visits St Abbs - a community who refused to let their lifeboat service go under. When threatened with closure they independently took on the community lifeboat, saving 104 years of history.
There are ten million cattle farmed in the UK, and it is a well-known fact that livestock like cows produce a lot of methane, which contributes to global warming. Adam Henson is in Edinburgh at an agricultural college where they are working on a solution to the problem.
Tom Heap is looking at the companies buying up swathes of countryside and then selling it on with planning permission for houses. Are they targeting a loophole in the law for financial gain or helping out with the national housing shortage?
Music Played
Timings (where shown) are from the start of the programme in hours and minutes
00:22

Agnes Obel

Riverside
St Abbs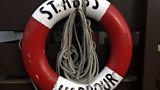 Matt visits St Abbs on the East Lothian coast. It's a remote fishing village, surrounded by jagged cliffs. The coastline here is beautiful, but treacherous. The Lifeboat, the  heart and soul of this community, was recently threatened with closure after 104 years. So the locals decided to run it themselves, Matt meets the team who saved and now run it for cakes and camaraderie. He finds out what it means to local families, their histories and learns what it takes to run a community lifeboat.
Land Promoters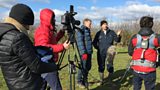 As the government announces an overhaul of its housing and planning policy, Tom's looking at the land promoters that are accused of exploiting loopholes in the system. These companies don't actually build anything but they offer farmers the chance to make money selling off land. The promoters use their expertise to win planning permission and sell the land on to developers for a large mark-up. But is it all about making a quick profit or is it actually tackling Britain's housing crisis? 
Fat Bikes and Plastics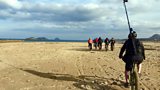 Anita is North Berwick on the south coast of the Firth of Forth. It's a popular for biking, but many of these bikes have been causing erosion. Anita tests the "Fat Bike" It has huge fat tyres, and leaves virtually no trace in the sand, having as little impact on the natural habitat as possible. She then meets up with Abi and Becky, two mums who formed the charity 'Fidra' to do something about plastic waste. The Scottish Government have now launched proposals to ban plastic cotton buds. This could make Scotland the first country in the UK to legislate against them, all thanks to these Lothian ladies.
Wild Weather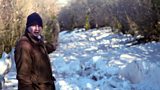 For most of us the worst of the snow maybe gone, but for farmers the clear up is really just beginning. After days of clearing roads, reconnecting communities and rescuing livestock, lambing is really getting underway. We catch up with the issues they still face and look back at some of the great work they did during that sting in winter's tail.   
Man Overboard!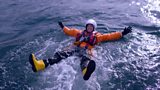 Back in St Abbs Matt takes to the water with the local life boat team for a training session. They have fun back on land, but once the boat hits the water it's strictly business. The team shows Matt some of the dangerous but stunning coastline and then finally it's time to practice rescuing someone in the water, little does Matt know but he is about to become the man overboard!
Methane and Piglets!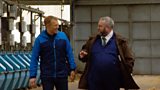 Adam's traveled to Scotland's Rural College just outside Edinburgh where he's seeing how scientists are measuring and combating the huge amounts of methane produced by cattle. The college has also developed the ultimate pig maternity ward and luckily we finally, on Countryfile, get to see some piglets being born.
Seaside Sculptor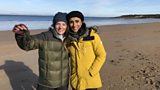 Back on the Firth of Forth Anita's meeting Pascale Rentsch on Gullane Beach. Pascale's an artist and sculptor who loves this stretch of beach. Where most of us would just see dried seaweed, Pascale sees a wealth of decorative use for the sea's debris. Today buckthorn berries are her inspiration, but as the two of them get to work in the outdoor studio, will Anita's artwork pass muster?
Credits
| Role | Contributor |
| --- | --- |
| Presenter | Steve Brown |
| Presenter | Anita Rani |
| Presenter | Matt Baker |
| Presenter | Adam Henson |
| Presenter | Tom Heap |
| Executive Producer | William Lyons |
| Series Producer | Joanna Brame |