Main content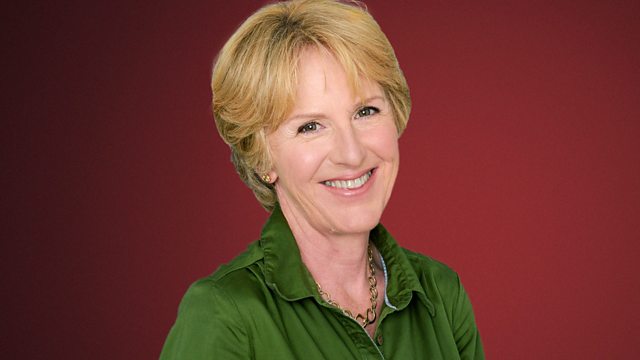 The Wroclaw Philharmonic Orchestra. Shostakovich 13th Symphony
The Wroclaw Philharmonic Orchestra, conducted by Andzrej Borejko.
Catriona Young presents a concert from the 2016 Wratislavia Cantans Festival by the NFM Wroclaw Philharmonic, conducted by Andrzej Berejko. With music by Shostakovich and Mikolaj Gorecki.
1:01 AM
Mikolaj Gorecki (b.1971)
Zan Tontemiquico, for orchestra (2006)
Wroclaw Philharmonic Orchestra, Andzrej Borejko (Conductor)
1:22 AM
Dmitry Shostakovich (1906-1975)
Symphony no. 13 in B flat minor Op.113 (Babi Yar)
Mikhail Petrenko (Bass), Podlasie Opera and Philharmonic Chorus, Wroclaw Philharmonic Orchestra, Andzrej Borejko (Conductor)
2:22 AM
Henryk Gorecki (1933-2010)
Totus tuus (Op.60)
Jutland Chamber Choir, Mogens Dahl (Director)
2:33 AM
Cesar Franck (1822-1890)
Violin Sonata in A major (M.8)
Alina Ibragimova (Violin), Cedric Tiberghien (Piano)
3:01 AM
Paul Gilson (1865-1942)
De Zee - symphony
Flemish Radio Orchestra, Martyn Brabbins (Conductor)
3:37 AM
Joaquin Rodrigo (1901-1999)
Invocación y danza
Sean Shibe (Guitar)
3:46 AM
Krzysztof Penderecki (b. 1933)
Psalmy Dawida
Camerata Silesia, Anna Szostak (Director), AUKSO Tychy Chamber Orchestra, Marek Mos (Conductor)
3:57 AM
Johann Adolf Hasse (1699-1783)
Arminio (Overture)
Akademie fur Alte Musik Berlin
4:03 AM
Traditional, Fritz Kreisler (Arranger)
Farewell to Cucullain 'Londonderry Air' - an old Irish melody arr for piano trio
Moshe Hammer (Violin), Tsuyoshi Tsutsumi (Cello), William Tritt (Piano) arr Kreisler Recorded at Humbercrest United Church, Toronto, Ontario, Canada
4:08 AM
Mikhail Ivanovich Glinka (1804-1857)
Nocturno
Branka Janjanin-Magdalenic (Harp)
4:14 AM
Antoine Forqueray (1672-1745)
La Rameau & Jupiter (from Suite no. 5 in C minor for viola da gamba and continuo)
Teodoro Bau (Viola Da Gamba), Deniel Perer (Harpsichord)
4:23 AM
Maurice Ravel (1875-1937)
3 Chansons for unaccompanied chorus
BBC Singers, Alison Smart (Soprano), Judith Harris (Mezzo Soprano), Daniel Auchincloss (Tenor), Stephen Charlesworth (Baritone), Stephen Cleobury (Conductor)
4:30 AM
Francis Poulenc (1899-1963), Lennox Berkeley (Orchestrator)
Flute Sonata orch. Berkeley
Emmanuel Pahud (Flute), Swiss Romande Orchestra, Enrique Garcia-Asensio (Conductor)
4:43 AM
Franz Schubert (1797-1828)
Impromptu No.4 in A flat major - from 4 Impromptus (D.899) for piano
Sook-Hyun Cho (Piano)
4:50 AM
Antonin Dvorak (1841-1904)
Carnival overture (Op.92)
RTV Slovenia Symphony Orchestra, Samo Hubad (Conductor)
5:01 AM
Johann Sebastian Bach (1685-1750)
Fantasie in G major for organ (BWV.572)
Scott Ross (Organ)
5:10 AM
Claude Debussy (1862-1918), Luc Brewaeys (Orchestrator)
La fille au cheveux de lin
Royal Flemish Philharmonic, Daniele Callegari (Conductor)
5:12 AM
Django Reinhardt (1910-1953)
Minor Swing
Sandu Sura (Cimbalom), Django Club Trio, Uncredited (Saxophone)
5:18 AM
Orlando Gibbons (1583-1625),William Walton (1902-1983)
Drop, Drop, Slow Tears (2 settings by Gibbons and Walton)
Gabrieli Consort, Paul McCreesh (Director)
5:24 AM
Nikolai Rimsky-Korsakov (1844-1908)
Concerto for trombone and military band in B flat major (Allegro vivace; Andante cantabile; Allegretto)
Tibor Winkler (Trombone), Chamber Wind Orchestra, Zdenek Machacek (Conductor)
5:36 AM
Witold Lutoslawski (1913-1994)
Dance Preludes, for clarinet and piano
Seraphin Maurice Lutz (Clarinet), Eugen Burger-Yonov (Piano)
5:46 AM
Georg Philipp Telemann (1681 - 1767)
Concerto for 2 chalumeaux and strings in D minor (c.1728)
Eric Hoeprich (Chalumeaux), Lisa Klewitt (Chalumeaux), Musica Antiqua Koln, Reinhard Goebel (Director)
5:58 AM
Sergey Rachmaninov (1873-1943)
6 Duets Op 11 for piano 4 hands
Zhang Zuo (Piano Duo), Louis Schwizgebel (Piano Duo)
6:24 AM
Ludwig van Beethoven (1770-1827)
Symphony No. 2 in D minor, Op 36
Slovenian RTV Symphony Orchestra, Gunter Pichler (Conductor).