Main content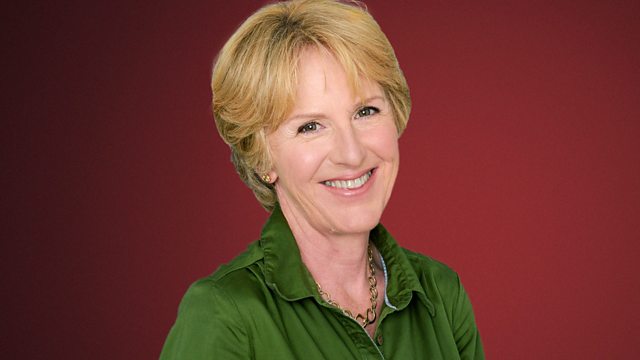 Eurgene Onegin. Andrie Bondarenko and Olga Mykytenko. With Catriona Young
Tchaikovsky's opera Eugene Onegin recorded in Kiev. With Catriona Young. Olga Mykytenko is the love struck Tatyana, and Andrei Bondarenkoteh dismissive Eugene Onegin.
Catriona Young presents a performance of Tchaikovsky's opera Eugene Onegin from the National Opera of Ukraine, recorded in Kiev.
12:32 AM
Pyotr Ilyich Tchaikovsky (1840-1893)
Eugene Onegin - opera in three acts, Act I
Eugene Onegin ..... Andrei Bondarenko (baritone),
Tatyana ..... Olga Mykytenko (Soprano)
Olga ..... Iryna Petrova (Mezzo Soprano)
Lensky ..... Valentin Dytyuk (tenor)
Larina ..... Tetyana Kharauzova (Mezzo Soprano)
Filippyevna ..... Maria Berezovska (Mezzo Soprano)
Ptince Gremin ..... Taras Shtonda (Bass)
Triquet ..... Oleksandr Gurets (tenor)
Zaretsky ..... Serhiy Skubak (Bass)
National Opera of Ukraine Chorus and Symphony Orchestra
Alla Kulbaba (Conductor)
1:41 AM
Pyotr Ilyich Tchaikovsky (1840-1893)
Eugene Onegin - opera in three acts, Act II
2:20 AM
Pyotr Ilyich Tchaikovsky (1840-1893)
Eugene Onegin - opera in three acts, Act III
2:55 AM
Brahms, Johannes [1833-1897]
Piano Trio in E flat major (Op.40)
Baiba Skride (violin), Linda Skride (viola), Lauma Skride (piano)
3:26 AM
Fauré, Gabriel (1845-1924)
Nocturne in B major (Op.33 No.2)
Stéphane Lemelin (piano)
3:32 AM
Bach, Johann Sebastian (1685-1750)
Concerto for oboe and strings in G minor (reconstructed from BWV.1056)
Hans-Peter Westermann (oboe), Camerata Köln
3:42 AM
Cabezon, Antonio de [1510-1566]
3 works for Double Harp
Margret Köll (arpa doppia)
3:51 AM
Piston, Walter (1894-1976)
Prelude and Allegro
David Schrader (organ), Grant Park Orchestra, Carlos Kalmar (conductor)
4:02 AM
Rachmaninov, Sergey (1873-1943)
Vocalise (Op.34 No.14)
Toronto Symphony, Mario Bernardi (conductor)
4:08 AM
Finzi, Gerald (1901-1956)
White-flowering days for chorus (Op.37) (no.8 in 'A Garland for the Queen', 1953)
BBC Singers, Bo Holten (conductor)
4:13 AM
Schumann, Robert (1810-1856)
Adagio and allegro in A flat major, Op 70
Lise Berthaud (viola), Adam Laloum (piano)
4:21 AM
Glinka, Mikhail Ivanovich (1804-1857)
Valse-fantasie in B minor for orchestra
Slovak Radio Symphony Orchestra, Stefan Robl (conductor)
4:31 AM
Herbert, Victor (1859-1924)
Moonbeams - a serenade from the 1906 operetta 'The Red Mill'
Symphony Nova Scotia, Boris Brott (conductor)
4:35 AM
Lanner, Joseph (1801-1843)
Old Viennese Waltzes
Arthur Schnabel (1882-1951) (piano)
4:41 AM
Frederick the Great (1712-1786)
Sonata in C minor for flute & basso continuo
Konrad Hünteler (flute), Wouter Möller (cello), Ton Koopman (harpsichord)
4:50 AM
Mozart, Wolfgang Amadeus (1756-1791)
Piano Trio in G major, K564
Ondine Trio
5:06 AM
Haydn, Joseph (1732-1809)
Overture to Lo Speziale (H.28.3)
Netherlands Radio Chamber Orchestra, Antoni Ros-Marba (Conductor)
5:13 AM
Traditional Catalan, arr. Montsalvatge, Xavier [1912-2002]
El cant dels ocells
Victoria de los Angeles (soprano), Luis Claret (cello), Orquesta Ciudad de Barcelona, Luis Garcia Navarro (conductor)
5:19 AM
Sanz, Gaspar [1640-1710]
4 pieces from "Instrucción de música sobre la guitara española"
Xavier Diaz-Latorre (performing on the Guitarra dels Lleons - The Lion Guitar c.1700)
5:36 AM
Vivaldi, Antonio (1678-1741)
Bassoon Concerto in A minor, RV 497
Ivan Pristas (bassoon), Camerata Slovacca, Viktor Malek (conductor)
5:49 AM
Beethoven, Ludwig van (1770-1827)
Piano Sonata No. 30 in E major, Op 109
Christian Ihle Hadland (piano)
6:08 AM
Sibelius, Jean (1865-1957)
Symphony no.7 in C major, Op.105
BBC Symphony Orchestra, Osmo Vänskä (conductor).