Main content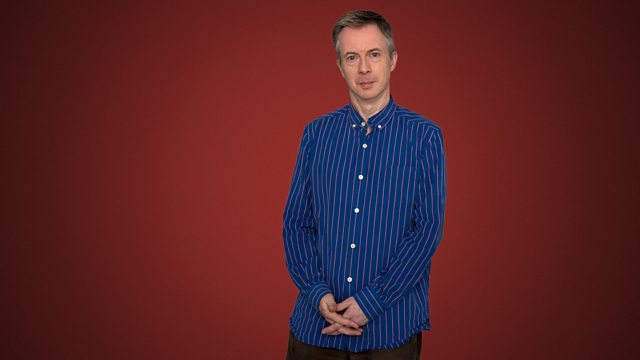 Chamber Orchestra of Europe with Bernard Haitink and Maria Joao Pires
Chamber Orchestra of Europe with Bernard Haitink, with soloist Maria Joao Pires in Schubert and Mozart from the BBC Proms 2015. With John Shea.
John Shea presents a performance from the 2015 BBC Proms of Schubert's 9th Symphony and Mozart's Piano Concerto No.23 with Maria João Pires as pianist and Bernard Haitink conducting the Chamber Orchestra of Europe.
12:31 am
Franz Schubert (1797-1828)
Overture in C major, 'In the Italian style'
Chamber Orchestra of Europe, Bernard Haitink (conductor)
12:39 am
Wolfgang Amadeus Mozart
Piano Concerto No.23 in A major, K.488
Maria João Pires (Piano), Chamber Orchestra of Europe, Bernard Haitink (conductor)
1:06 am
Franz Schubert (1797-1828)
Symphony No.9 in C major, D.944, 'Great'
Chamber Orchestra of Europe, Bernard Haitink (conductor)
2:02 am
Johannes Brahms (1833-1897)
Violin Sonata in G major, Op.78, arr for viola
Maxim Rysanov (viola), Katya Apekisheva (piano)
2:31 am
Toivo Kuula
3 Satukuvaa (Fairy-tale pictures) for piano, Op.19
Juhani Lagerspetz (piano)
2:47 am
Sergey Prokofiev (1891-1953)
Cinderella - Suite No 1, Op 107
San Francisco Symphony Orchestra, Michael Tilson Thomas (conductor)
3:14 am
Carl Philipp Emanuel Bach (1714-1788)
6 Little Sonatas for 2 flutes, 2 clarinets, 2 horns and bassoon, Wq.184
Bratislava Chamber Harmony
3:34 am
Gabriel Faure (1845-1924), orch. Washburn, Jon
Messe basse - for solo soprano, choir and orchestra
Henriette Schellenberg (soprano), Vancouver Chamber Choir, CBC Vancouver Orchestra, Jon Washburn (conductor)
3:43 am
Benjamin Godard (1849-1895)
Berceuse de Jocelyn
Henry-David Varema (cello), Cornelia Lootsmann (harp)
3:50 am
Janis Medins (1890-1966)
Flower Waltz - from the ballet 'Victory of Love'
Liepaja Symphony Orchestra, Imants Resnis (conductor)
3:55 am
George Frideric Handel (1685-1759)
Lascia la spina - from Il trionfo del Tempo e del Disinganno
Anna Reinhold (mezzo-soprano), Les Ambassadeurs, Alexis Kossenko (director)
4:01 am
Wolfgang Amadeus Mozart
Piano Sonata in G major, K.283 (1774)
Marie Rorbech (piano)
4:14 am
Giuseppe Torelli (1658-1709)
Sinfonia con tromba in D major (G.8)
Blagoj Angelovski (trumpet), Velin Iliev (organ)
4:20 am
Ermanno Wolf-Ferrari
Two orchestral intermezzi from "I gioielli della Madonna", Op.4
KBS Symphony Orchestra, Othmar Maga (conductor)
4:31 am
Giovanni Ambrosio (fl. after 1450)
Rostiboli Gioioso
Ensemble Claude Gervais, Gilles Plante (director)
4:36 am
Giovanni Giacomo Gastoldi (1550-1622)
Cieco amor non ti cred'io
Cantus Cölln
4:40 am
Antonio Sacchini (1735-1786)
Trio Sonata in G major
Violetas Visinskas (flute), Algirdas Simenas (violin), Gediminas Derus (cello), Daumantas Slipkus (piano)
4:51 am
Ludwig van Beethoven (1770-1827), Franz Liszt (Transcriber)
Adelaide, Op.46
Ferruccio Busoni (piano)
5:01 am
Robert Schumann (1810-1856), Ulrich, Titus (author), Mörike, Eduard (author), Heyse, Paul (author), Wolfgang Müller von Königswinter (author), Johann Gottfried Kinkel (author)
6 Songs, Op.107
Jan Van Elsacker (tenor), Claire Chevallier (fortepiano)
5:12 am
Claude Debussy (1862-1918), orch. Henri Busser
Printemps - Symphonic Suite
Bergen Philharmonic Orchestra, Jun Markl (conductor)
5:30 am
Maurice Ravel
Trio for piano and strings in A minor
Altenberg Trio Vienna
5:55 am
John Marson (1932-2007)
Waltzes and Promenades for 2 harps
Julia Shaw (harp), Nora Bumanis (harp)
6:08 am
Johann Sebastian Bach (1685-1750), arr. Ferruccio Busoni
Toccata and Fugue in D minor, BWV.565
Valerie Tryon (piano)
6:17 am
Johann Joseph Fux (1660-1741)
Turcaria - Eine musikalische Beschreibung
Armonico Tributo Austria, Lorenz Duftschmid (director).