Main content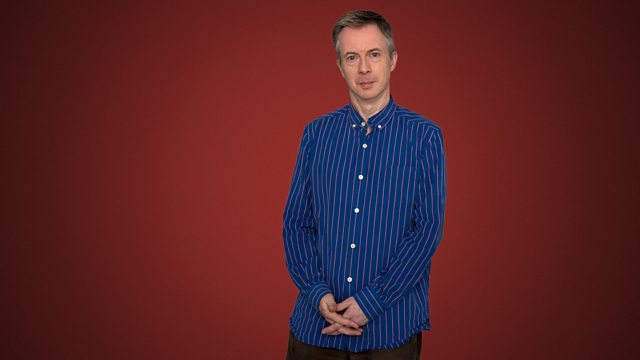 Salieri's 'Prima la Musica, Poi le Parole'. With John Shea
From the archives of Croatian Radio, John Shea presents a performance of Salieri's One Act Divertimnto 'Prima la Musica, Poi le Parole'.
John Shea presents a 1973 performance of Salieri's one-act opera 'Prima la Musica, Poi le Parole' from the archives of Croatian Radio.
12:32 AM
Salieri, Antonio (1750-1852) [Libretto Giovanni Battista Casti]
Prima la Musica, Poì le Parole - Divertimento teatrale in one act
Maestro ..... Enrico Fissore (bass
Poet ..... Vladimir Ruzdak (baritone:
Donna Eleonora ..... Durdevka Cakarevic (mezzo-soprano
Tonina ..... Nada Sirišcevic (soprano)
Festival Opera Ensemble, City of Dubrovník Symphony Orchestra,
Nikša Bareza (conductor)
1:38 AM
Mozart, Wolfgang Amadeus (1756-1791)
Overture - from Der Schauspieldirektor, singspiel in 1 act (K.486)
Bergen Philharmonic Orchestra, Ivor Bolton (conductor)
1:44 AM
Chopin, Fryderyk (1810-1849)
Piano Sonata No.3 in B minor, Op.58
Van Cliburn (piano)
2:10 AM
Haydn, (Franz) Jozef (1732-1809)
Symphony no.95 (H.1.95) in C minor
Oslo Philharmonic Orchestra, Marek Janowski (conductor)
2:31 AM
Beethoven, Ludwig van [1770-1827]
Cello Sonata in D major (Op.102'2)
Arto Noras (cello), Yeol Eum Son (piano)
2:52 AM
Converse, Frederick [1871-1940]
Festival of Pan, Op.9
BBC Concert Orchestra, Keith Lockhart (conductor)
3:10 AM
Quantz, Johann Joachim [1697-1773]
Concerto in G minor, for 2 flutes, 2 oboes & bassoon
Alexis Kossenko & Anne Freitag (flutes), Anna Starr & Markus Müller (oboes), Jane Gower (bassoon), Les Ambassadeurs
3:28 AM
Glazunov, Alexander Konstantinovich [1865-1936]
Albumblatt for trumpet and piano in D flat major
Tine Thing Helseth (trumpet), Christian Ihle Hadland (piano)
3:33 AM
Wagner, Richard [1813-1883]
Prelude to Act 1 - from 'Die Meistersinger von Nürnberg'
BBC Symphony Orchestra, Jirí Belohlávek (conductor)
3:43 AM
Wolf, Hugo [1860-1903]
3 Songs (Morgentau; Das Vöglein; Mausfallen-Sprüchlein)
Elisabeth Schwarzkopf (soprano), Felix de Nobel (piano)
3:48 AM
Francaix, Jean [1912-1997]
L'Heure du berger (excerpts)
The Festival Ensemble of the Festival of the Sound; James Campbell (conductor)
3:57 AM
Rameau, Jean-Philippe (1683-1764)
Ces oiseaux from Le Temple de la gloire - opera-ballet (Trajan's aria)
Anders J Dahlin (tenor), Les Ambassadeurs, Alexis Kossenko (director)
4:02 AM
Chabrier, Emmanuel (1841-1894)
España - rhapsody for orchestra
Sydney Symphony Orchestra, Stuart Challender (conductor)
4:09 AM
Lassus, Orlande de [1532-1594]
Magnificat 'Praeter rerum seriem'
King's Singers
4:18 AM
Abel, Carl Friedrich (1723-1787)
Symphony (Op.10 No.2)
La Stagione Frankfurt, Michael Schneider (conductor)
4:31 AM
Tchaikovsky, Pyotr Il'yich (1840-1893)
Three Characteristic Pieces: 1. Troika (November from The Seasons, Op.37); 2. Chant sans paroles (Op.2 no.3); 3. Humoresque (Op.10 no.2)
Sofia Soloists Chamber Ensemble, Vassil Kazandijiev (conductor)
4:41 AM
Chopin, Frédéric (1810-1849)
Scherzo No.2 in B flat minor (Op.31)
Alex Slobodyanik (piano)
4:52 AM
Duijck, Johan [b.1954]
Cantiones Sacrae in honorem Thomas Tallis, op.26, Book 1
Flemish Radio Choir, Johan Duijck (conductor)
5:02 AM
Telemann, Georg Philipp (1681-1767)
Concerto for 3 oboes and orchestra in B flat major
Peter Westermann, Michael Niesemann, Piet Dhont (oboes), Musica Antiqua Koln, Reinhard Goebel (director)
5:11 AM
Mozart, Wolfgang Amadeus [1756-1791]
Violin Sonata in C major (K.303)
Tai Murray (violin), Shai Wosner (piano)
5:22 AM
Kajanus, Robert (1856-1933)
Finnish Rhapsody No.1
Finnish Radio Symphony Orchestra, Leif Segerstam (conductor)
5:32 AM
Peskin, Vladimir [1906-1988]
Trumpet Concerto no.1 in C minor
Giuliano Sommerhalder (trumpet), Roberto Arosio (piano)
5:51 AM
Rachmaninov, Sergey (1873-1943)
Variations on a theme of Corelli for piano (Op.42)
Natalya Pasichnyk (piano)
6:08 AM
Bach, Johann Sebastian (1685-1750)
Brandenburg concerto No.5 in D major, BWV 1050
Per Flemstrøm (flute), Andrew Manze (violin), Andreas Staier (harpsichord), Risør Festival Strings.