Main content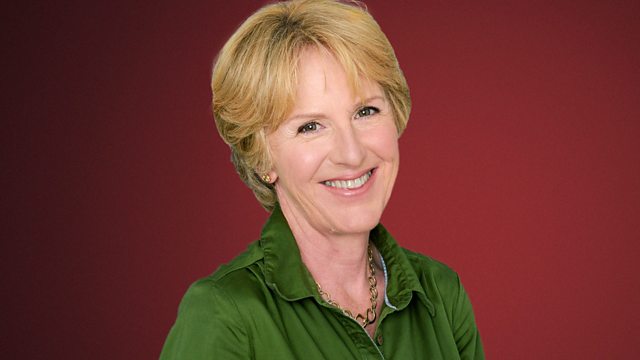 Leif Ove Andsnes, Vasily Petrenko and the Oslo Philharmonic
With Catriona Young. A concert of Russian music by the Oslo Philharmonic Orchestra. Vasily Petrenko conducts, with Leif Ove Andsnes as soloist in Rachmaninov's 4th Piano Concerto.
Catriona Young presents a concert of Russian music by the Oslo Philharmonic Orchestra and pianist Leif Ove Andsnes, conducted by Vasily Petrenko.
12:31 AM
Igor Stravinsky (1882-1971)
The Firebird, suite (1919)
Oslo Philharmonic Orchestra, Vasily Petrenko (Conductor)
12:52 AM
Sergey Rachmaninov (1873-1943)
Piano Concerto No. 4 in G minor Op 40
Leif Ove Andsnes (Piano), Oslo Philharmonic Orchestra, Vasily Petrenko (Conductor)
1:19 AM
Jean Sibelius (1865-1957)
Romance in D flat major Op. 24, No. 9 (encore) (10 Pieces Op.24 for piano, No. 9)
Leif Ove Andsnes (Piano)
1:24 AM
Dmitry Shostakovich (1906-1975)
Symphony No. 12 in D minor Op.112 (The Year 1917)
Oslo Philharmonic Orchestra, Vasily Petrenko (Conductor)
2:17 AM
Pierre Agricola Genin (1832-1903)
Fantasie sur Rigoletto (Op.19)
Zhenia Dukova (Flute), Andrey Angelov (Piano)
2:31 AM
Anton Bruckner (1824-1896)
Symphony No.2 in C minor
Saarbrucken Radio Symphony Orchestra, Hiroshi Wakasugi (Conductor)
3:32 AM
Ludwig van Beethoven (1770-1827)
Adagio in E flat (WoO.43 No.2)
Lajos Mayer (Mandolin), Imre Rohmann (Piano)
3:37 AM
Fryderyk Chopin (1810-1849)
Waltz in E flat, Op.18 'Grande valse brillante'
Zoltan Kocsis (Piano)
3:42 AM
Orlande de Lassus (1532-1594)
3 motets: Jubilate Deo; Io ti voria; Tristis est anima mea
Netherlands Chamber Choir, Paul van Nevel (Conductor)
3:48 AM
Antonio Soler (1729-1783)
Fandango
Fredrik From (Violin), Benjamin Scherer Questa (Violin), Teodoro Baù (Viola D'Arco), Hager Hanana (Cello), Joanna Boślak-Górniok (Harpsichord), Dagmara Kapczyńska (Harpsichord), Gwennaëlle Alibert (Harpsichord), Bolette Roed (Flute), Komalé Akakpo (Dulcimer)
3:55 AM
Georges Bizet (1838-1875)
L'Arlesienne - suite no.1
RTV Slovenia Symphony Orchestra, Marko Munih (Conductor)
4:13 AM
Giuseppe Verdi (1813-1901)
Duet: Tardo per gli anni, e tremulo (Attila & Ezio) from the prologue to Attila
Nicola Ghiuselev (Bass), Vladimir Stoyanov (Baritone), Sofia Symphony Orchestra, Boris Hinchev (Conductor)
4:20 AM
Roger Matton (1929-2004)
Danse bresilienne for 2 pianos (1946)
Ouellet-Murray Duo (Piano Duo)
4:25 AM
Fritz Kreisler (1875-1962)
Chinese Tambourine Op 3
Barnabas Kelemen (Violin), Zoltan Kocsis (Piano)
4:31 AM
Georg Muffat (1653-1704),Jean-Baptiste Lully (1632-1687), Georg Muffat (Arranger)
Suite for Orchestra
Armonico Tributo Austria, Lorenz Duftschmid (Director)
4:43 AM
Wolfgang Amadeus Mozart (1756-1791)
Duet: Bei Mannern, from Die Zauberflote
Isabel Bayrakdarian (Soprano), Russell Braun (Baritone), Canadian Opera Company Orchestra, Richard Bradshaw (Conductor)
4:46 AM
Franz Schubert (1797-1828), Anton Webern (Orchestrator)
6 Deutsche Tanze for piano (D.820)
Luxembourg Philharmonic Orchestra, Justin Brown (Conductor)
4:56 AM
Erik Satie (1866-1925)
Gnossienne No.1
Andreas Borregaard (Accordion)
4:59 AM
Traditional
Hei, Buzau, Buzau
Sandu Sura (Cimbalom), Dan Bobeica (Violin), Sergiu Pavlov (Violin), Veaceslav Stefanet (Violin), Vlad Tocan (Violin), Anatol Vitu (Viola), Dorin Buldumea (Saxophone), Stefan Negura (Pipe), Andrei Vladimir (Clarinet), Ion Croitoru (Double Bass), Veaceslav Palca (Accordion), Andrei Prohnitschi (Guitar)
5:03 AM
Max Reger (1873-1916)
Praludium in D minor, op.65/6
Cor Ardesch (Organ)
5:11 AM
Dietrich Buxtehude (1637-1707)
Frohlocket mit Handen, BuxWV 29
Marieke Steenhoek (Soprano), Miriam Meyer (Soprano), Bogna Bartosz (Contralto), Marco van de Klundert (Tenor), Klaus Mertens (Bass), Amsterdam Baroque Orchestra, Amsterdam Baroque Chorus, Ton Koopman (Conductor)
5:19 AM
Benjamin Britten (1913-1976)
Phantasy for string quintet in F minor
Lawrence Power (Viola), RTE Vanbrugh String Quartet
5:31 AM
Joaquin Rodrigo (1901-1999)
3 Piezas espanolas for guitar
Goran Listes (Guitar)
5:44 AM
Richard Strauss (1864-1949)
Ein Heldenleben Op.40
BBC Symphony Orchestra, Semyon Bychkov (Conductor).