Main content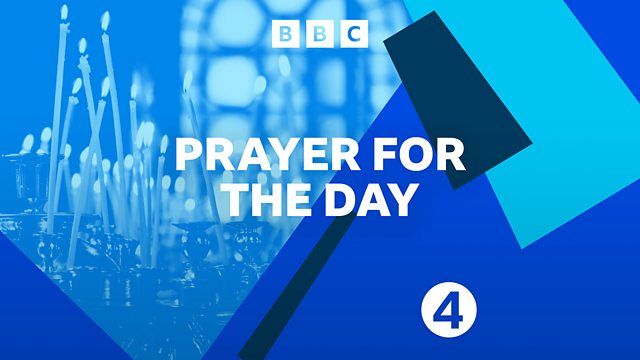 24/03/2018
A spiritual comment and prayer to begin the day with Sarah Teather, Director of the Jesuit Refugee Service UK.
Last on
Script
Good morning. 
It is a short ride from hero to villain.  Just ponder a few of the public figures we've celebrated in recent years, only for them to be violently torn asunder by the same forces when human frailties were revealed. 
"Hypocrite!", we shout.  Of course.  For no human hero can bear the weight of our hope.
Sin, inconsistency, sheer blinding stupidity... they are all part of our make-up. 
But still we raise them up; seeking inspiration; projecting the unattainable;
longing for a saviour; a longing modernity won't let us name.
It isn't clear though, that this dynamic of hope and disappointment was any more straightforward in first century Palestine.  God, doesn't seem very keen on our notions of the superhero either.  And here, we meet the first of many contradictions at the heart of Holy Week, which begins tomorrow with Palm Sunday, when Christians mark Jesus' triumphant entry into Jerusalem. It's a journey which would end a few days later in apparent failure, as the crowds turned on the one they once hailed, with dark brutality.
As Christians prepare once again this week to mark the Passion, it is no earthly display of heroism and glory that the Church provides for us to meditate on, but Isaiah's suffering servant.  "A man despised and rejected, a man of sorrows, acquainted with grief"; the servant who Handel captured memorably in his great alto solo of The Messiah.
But it was this servant who God exalted.  This one, He lifted up.  This one who can bear the weight of our hope, just as he bore our sufferings.
Lord, turn our hearts away from the idolatry of heroes, and teach us instead to see your saving glory in the despised and rejected, and so prepare us to walk with you to your cross.  Amen.  

Broadcast