Main content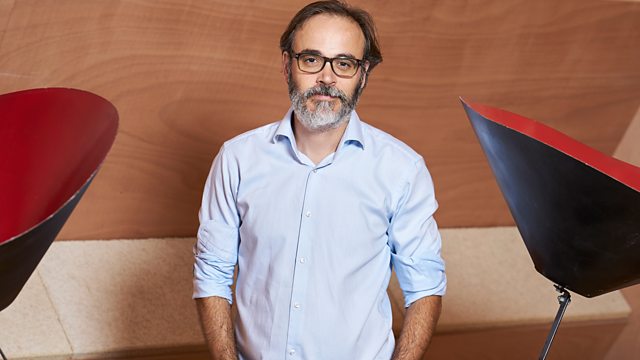 Nick Luscombe with Ilan Volkov
Conductor Ilan Volkov shares some musical discoveries, including new work by Australian saxophonist Rosalind Hall.
Conductor, improviser and champion of many musics: Ilan Volkov returns to the Late Junction studio with some new discoveries.
Volkov has been Principal Conductor of the BBC Scottish Symphony Orchestra and the Iceland Symphony Orchestra. The annual Tectonics Festival he founded in Reykjavik and which continues in Glasgow reflects his devotion to contemporary music, including improvisation, electronics and hip-hop alongside classical works.
His selections tonight include something new from Australian saxophonist Rosalind Hall, whose explorations of her instrument challenge its every aspect: making reeds from different materials, attaching found objects to the bell, and using multiple microphones to capture unusual acoustic resonances.
Produced by Chris Elcombe for Reduced Listening.