Main content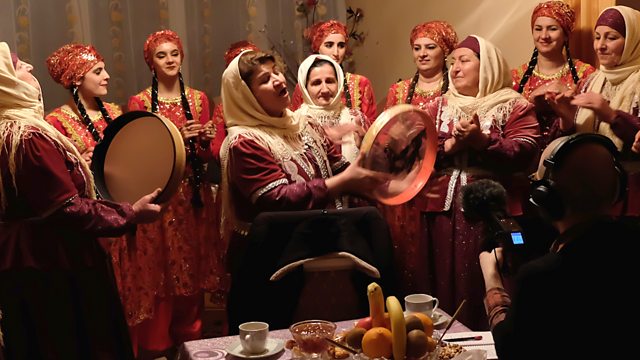 Nick Luscombe
Nick Luscombe presents a rare reissue of soul record Two Sisters from Bagdad, the jazz-ish aesthetic of composer Henry Threadgill and wedding music from Azerbaijan.
Rare, rejoicing and radical sounds.
Rare: a new reissue of soul record Two Sisters from Bagdad, designed to be sold as an accompaniment to a musical theatre production in a Detroit church. It ended up running for just two weeks, while a basement flood later destroyed most of the unsold copies.
Radical: composer Henry Threadgill, whose jazz-ish aesthetic and complex musical systems have continued to break ground, has a new album out.
Rejoicing: wedding music from the borderlands of Azerbaijan and Iran, where women-only groups perform with voices and hand-drums - a 1500-year-old tradition captured for Late Junction earlier this year.
Produced by Chris Elcombe for Reduced Listening.
Featured in...
We broadcast more live and specially-recorded concerts and opera than any other station.