Main content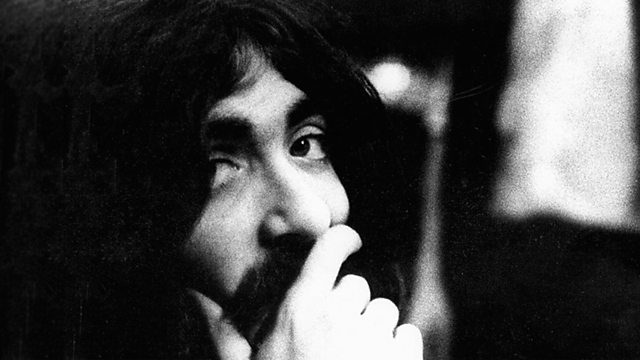 Nick Luscombe
Nick Luscombe plays the soundtrack to cult French cartoon Les Shadoks by Robert Cohen-Solal, a new-age classic and an encounter between Renaissance music and algorithms.
We've landed in a world inhabited by bird-like creatures with both beaks and teeth, where experimental electro-acoustic music plays. It must be Les Shadoks, the cult French cartoon whose complete soundtrack by Robert Cohen-Solal has just been released in its entirety for the first time.
Cut to the inside of the Taj Mahal, where flautist and one-time jazzman Paul Horn recorded one of the first new-age records 50 years ago. Then to 15th-century France, and the music of Johannes Ockeghem; but wait - composer Michael Winter has reframed it algorithmically!
Through the wonders and mysteries, Nick Luscombe is your guide.
Produced by Chris Elcombe for Reduced Listening.
Last on

Music Played
Fire!

Washing Your Heart In Filth

The Hands.
Rune Grammofon.

Thundercat

&

OG Ron C and The Chopstars

Captain Stupido (Chopnotslop Remix)

Mirco Magnani & Ernesto Tomasini

Dieu dans le bordel

zK

Outside Broadcast

Last Night.
Hallow Ground.

Ayuune Sule

Say Yine Ma

We Have One Destiny.
Makkum.

Robert Cohen-Solal

Guerre musicale

Les Shadoks (50th Anniversary Edition).
WRWTFWW.

Kris Davis

&

Craig Taborn

Interruptions Three

Ordeograph

Dark Run Out Side

Transparencies.
Broken20.

Christopher Kirkley

Side A (excerpt)

Field Recordings from the Sahel.
Sahel Sounds.

Bruno Pronsato

&

L.A. Teen

Better than Cindy

A Face Wasted on the Theatre.
FOOM.

Johannes Ockeghem

Missa prolationum: Kyrie: Christe eleison

Performer: The Hilliard Ensemble.

Ockeghem: Requiem, Missa Mi-Mi.
EMI.

Michael Winter

Mass and Band (excerpt)

Performer: Brian Parks. Performer: Colleen Potter Thorburn.

Cucina Povera

Kuparirumpu

Carlo Domenico Valyum

Eurovision

Cronovisione Italiana.
Undogmatisch.

Phil Ranelin

Time is Running Out
Broadcast