Main content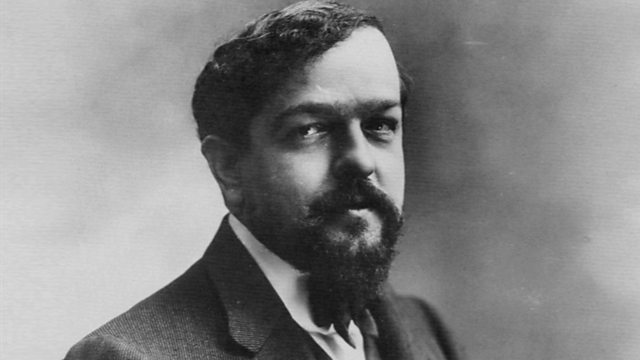 Donald Macleod looks at how Debussy spent his thirties, languishing in fin-de-siècle Paris clutching several masterpieces but no money.
Donald Macleod explores a period of Debussy's life spent languishing in fin-de-siècle Paris clutching several masterpieces but no money
In the week of the centenary of the composer's death, Donald Macleod looks at the development of Debussy's career against the background of his turbulent personal life. 'At every crossroads in Debussy's life there was a woman', wrote his biographer Marcel Dietschy, and this week we meet them: from Mme Vasnier, the married singer with whom he conducted an affair during his early years as a struggling composer in Paris and Rome, to the bohemian Gaby Dupont, and his first wife Lily - who attempted suicide when Debussy left her for Emma Bardac. He would settle happily with Emma for the rest of his life, and in his prime, touring internationally as a conductor, wrote to her and their beloved daughter Chouchou, expressing his longing for home.
In the second programme this week Donald Macleod looks at the kind of man Debussy was in his thirties, as he faced the 20th century. During the years of writing his opera Pelléas et Mélisande he was earning very little, while being supported and looked after by his partner Gaby Dupont. But that didn't stop him from abruptly proposing to another woman, Therese Roger, while still living with Gaby. Abandoned by several of his friends at this point, one recalled that he was typically 'lost in thought in the company of his genius', while Gaby pawned their belongings so they had enough money to live on.
Et la lune descend sur la temple qui fut (Images)
Jean-Efflam Bavouzet, piano
Concert Suite, Pelléas et Mélisande (Act III-IV-V)
Berliner Philharmoniker; Claudio Abbado, conductor
Chansons de Bilitis
Nathalie Stutzmann, alto; Catherine Collard, piano
Nocturnes
Concertgebouw Orchestra; Bernard Haitink, conductor.