Main content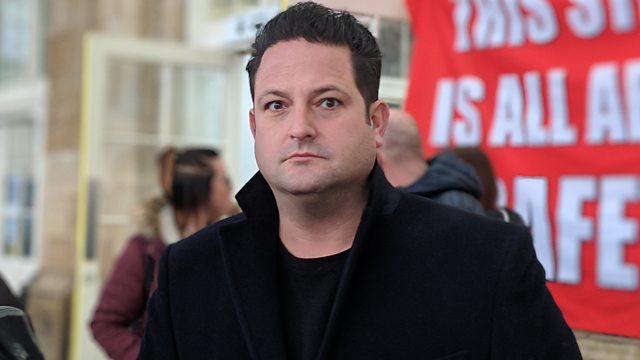 Band Politics
A new wave of politically engaged bands are defining the current alternative music scene. 6 Music's Chris Hawkins investigates with Nadine Shah, Idles, Life and Cabbage.
BBC 6 Music's Chris Hawkins listens to new music every day - and he's noticing a trend.
More and more of the bands he plays on the station are writing about politics. Acts like Nadine Shah, Cabbage, Idles and Life are covering topics as diverse as The NHS, the refugee crisis of 2016, austerity and rail privatisation.
Chris visits the performers to ask them what is fuelling their music, considering whether supposedly radical bands are operating in a form of musical filter bubble - singing radical songs to an audience who already agree with their point of view.
From the blues to grime, music and politics have always been intertwined, but Chris Hawkins provides a snapshot of the topics which are driving a generation of rock bands right now.
Presented by Chris Hawkins
Producer Kevin Core
Music featured:
Nadine Shah: Out the Way. Holiday Destination. Mother Fighter. Jolly Sailor.
Idles: Mother. Divide and Conquer.
Life: In Your Hands. Euromillions.
Cabbage: Tell Me Lies About Manchester. Preach to the Converted.