Main content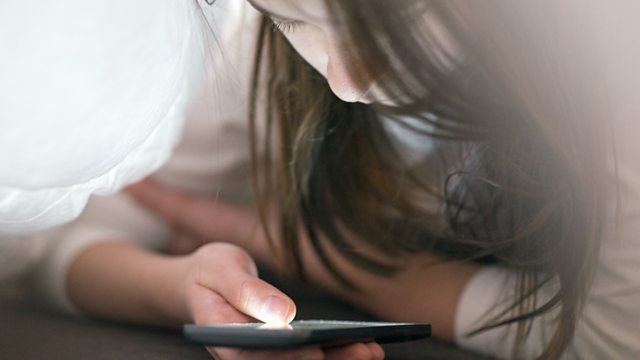 Screens and Teens
David Baker looks at claims we need to 'do something' about smartphones and their effect on our teenage children.
Do we need to "do something" about the effects of smartphones on teenage children? The backlash against the omnipresent devices has begun. Parents on both sides of the Atlantic are increasingly worried that smartphones pose a threat to the current generation of teenagers, who have grown up with a phone almost constantly in their hand. Smartphones make our teenagers anxious, tired narcissists who lack empathy and the ability to communicate properly in person. Or so the story goes.
David Baker examines the evidence behind the case against smartphones. He hears from the academics calling for action to curb the addictive pull of the screen and from a former Silicon Valley developer who won't let his children have a smartphone. But he also speaks to experts convinced this is just another moral panic about technology's effect on the young. Could there be a danger in blaming smartphones for the rise in teenage anxiety, especially among girls, at the expense of finding the real cause?
What, if anything, should we be doing to protect our kids? And who can we look to for guidance in fashioning a healthy relationship with this incredibly powerful piece of kit?
Producer: Lucy Proctor.
Last on
Broadcasts