Main content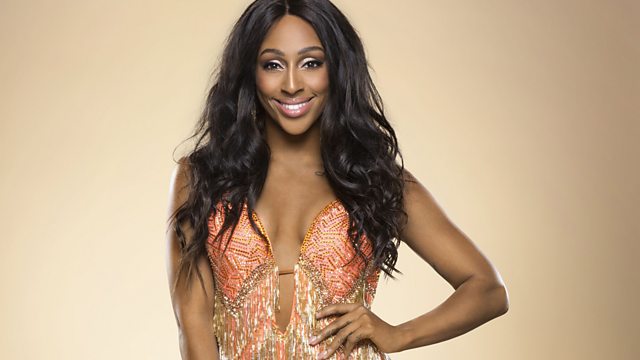 Alexandra Burke
Alexandra Burke reveals the life events that have inspired the songs on her new album. Including Inheritance Tracks from the actor David Morrissey.
Alexandra Burke reveals the life events that have inspired the songs on her new album.
Raynor Winn was made bankrupt and lost her home, just as her husband was diagnosed with a terminal illness. They embarked on the journey of their lifetime - to walk the South West Coast Path, the 630-mile. sea-swept trail from Somerset to Dorset, via Devon and Cornwall. She discusses the impact of this on their outlook on life and ideas of home.
The archaeologist and historian, Jules Hudson, describes his fascination with walled gardens.
Saturday Live listener Darren Townsend-Handscomb grew up as the child of a Deaf parent. He went on to become a sign language interpreter, which has taken him to some rather unusual situations, including signing at an exorcism for a Deaf poltergeist. He's about to travel to the Gambia to train sign language interpreters.
David Morrissey shares his Inheritance Tracks: She's Leaving Home by The Beatles and Everybody's Free (To Wear Sunscreen) by Baz Luhrmann.
The Truth Is by Alexandra Burke is out now. And she starts a UK tour on 1 September.
The Salt Path by Raynor Winn is out now.
Walled Gardens by Jules Hudson is out now.
David Morrissey is appearing in Julius Caesar at The Bridge Theatre in London until 15 April, 2018.
Producer: Louise Corley
Editor: Eleanor Garland.
Darren Townsend-Handscomb - Transcript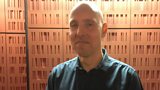 THE ATTACHED TRANSCRIPT WAS TYPED FROM A RECORDING AND NOT COPIED FROM AN ORIGINAL SCRIPT.  BECAUSE OF THE RISK OF MISHEARING AND THE DIFFICULTY IN SOME CASES OF IDENTIFYING INDIVIDUAL SPEAKERS, THE BBC CANNOT VOUCH FOR ITS COMPLETE ACCURACY.
SATURDAY LIVE
Darren Townsend-Handscomb interview
TX:  24.03.18 
INTERVIEWERS:  Aasmah Mir / Richard Coles
Mir
Now Darren, who you heard from, Darren Townsend-Handscomb, emailed us actually, he's a listener, to tell us about growing up in the '60s and '70s with a mum who was Deaf and how he ended up as a British sign language interpreter and campaigner.  English is not your first language.
Townsend-Handscomb
No, so my mother used sign language and so my first language was sign language and then because we lived with her hearing parents, in the same house, who spoke English, then English would be my second language.
Mir
That's amazing.  You were signing for your mum from how young?
Townsend-Handscomb
So, at that time there weren't interpreters around and I think my first story about being a communication broker essentially, between hearing people and my mum, was at nursery school when I was taken at the age of three and of course my grandfather went as well and they spoke to my granddad and I couldn't understand, because I could understand my mum, why they didn't talk to my mum.  So, I started trying to explain to mum what they were talking about and trying to answer for my mum.  Which is crazy and clearly I wasn't an interpreter at the age of three but it just kind of shows how people don't realise those kind of situations occur.
Mir
Absolutely.  I remember I went to pick up my daughter from nursery, when she was really young, and she'd been taught a form of sign language, which was – Can I have more custard – or whatever it happened to be, more please, and I just thought…
Coles
Her mother's daughter.
Mir
Yeah.  [Laughter] Now, now.  Secrets.  I'm going very red now.  It's that thing of, you know, when you can't communicate in English that you – that everyone's united by signing and everyone understands it.  But what, as you grew up though, what kind of – other kind of conversations did you have to help your mother with?
Townsend-Handscomb
So, they range from the kind of funny to the quite scary I think.   And certainly, when she was dating, for example, because she couldn't use the phone there would be times when I would end up essentially interpreting sweet talk on the phone.  So, my mum is…
Mir
So, you'd be talking to the guy?
Townsend-Handscomb
I'm talking to the guy and my mum's signing and the guy's answering and it was when I got to kind of my mid-teens I remember a particular conversation where I just went – put the phone down, that's it I'm never doing this again.
Mir
He's not for you mum.
Townsend-Handscomb
Well they…
Coles
You need to make other arrangements.
Townsend-Handscomb
They need to make other arrangements.
Guest –Jules Hudson
You weren't tempted to put your own spin on what was going on or delete certain bits?
Townsend-Handscomb
Certainly, it got quite uncomfortable at times.  But I think on the kind of other side there were more serious situations and so there was a particular time when my mum was quite depressed and she'd taken an overdose.  And she had locked herself in the room and there's a whole complicated family story about this but essentially my hearing grandparents, who couldn't sign, so they couldn't communicate with their daughter effectively at all, had decided her life wasn't worth living.  And so, as I got home from school, they said – leave her, she's taken an overdose, leave her, she'll be better off dead.  And so, I…
Coles
How old were you Darren?
Townsend-Handscomb
About 14.  And so, I kicked down the door, picked my mum up, carried her downstairs and said to my granddad, right we're going to hospital.  And we took her to the A&E.  But then I have to interpret at the hospital because there weren't interpreters available and so I end up interpreting for mum, who's taken an overdose, in a hospital where they're trying to treat her and they're asking her what's she's done and so on.  And that kind of thing – I tell it and I'm sure it sounds a really horrible story and it is and it shouldn't happen but it also shapes you and makes you in the way that you're talking about this walk – these are things that build you.
Mir
Wow, absolutely, I mean I was going to ask you why you decided to kind of make this your career, was any of it just this sense of trying to right these injustices that went on and might still be going on?
Townsend-Handscomb
No, actually, is the honest answer.  I fell into it by accident.  I still know sign language 30 years later and I do it because it's the most wonderful thing.
Mir
How did you fall into it by accident?
Townsend-Handscomb
There's a college called the City Lit College in London for adults and they used to have a very big Deaf department and one day I was in a class with another hearing child of deaf parents, CODA, and we were being thrown out because we were hearing.  And as they threw me out they kind of said – oh, by the way, are you free tomorrow.  I was, I think, 19.  And they wanted me to interpret for a team meeting, they'd seen me signing, and so I started.  They paid me, I was 19, being paid is very nice for something that you think is easy.  But actually, the reason I've carried on is because sign language is the most wonderful language, I mean it's just so incredible, it's so rich, it's so interesting and I get to interpret everywhere.  I get to go into situations which most people never see and I see the whole range from kind of – literally from street cleaners meetings through to the Old Bailey.  And that's such a privilege. 
Mir
Are you limited by where you can sign because I mean I have to admit my ignorance, I presumed that sign language was a universal language and it's not?
Townsend-Handscomb
No, so sign languages are just like spoken languages, they belong to a place.  And so, most countries will have their own indigenous sign language.  And because they're not related to the spoken language it's not – so, for example, American sign language and British sign language are completely different.  American sign language is more similar to French sign language because a lot of the teachers who initially went to France from Deaf schools came from France.
Mir
Do you know American sign language?
Townsend-Handscomb
I lived there for a year so I can use some American sign language. 
Mir
Do you find that frustrating?
Townsend-Handscomb
That's a complicated question because – no I don't because I respect everyone has their own language and that's part of what makes the world interesting.  But actually, also, Deaf people are very good communicators because they're used to communicating with hearing people who can't sign and of course it is a visual language and so if I met someone in Italy, for example, who's Deaf I would be able to find out whether they're married, do they have kids…
Coles
Oh, the potential comedy in this, for a sign in which one sign language means one thing might mean something very different and hilariously different in another sign language.
Townsend-Handscomb
Yes, and certainly there are…
Mir
Let's not go there.
Townsend-Handscomb
…radio programme.  So, let me just say that there is a sign for soda pop in Scotland which is also a sign in British sign language which means – to swear at someone. 
Mir
Hang on a minute, so there's differences between England and Scotland as well, when it comes to sign language, for goodness sake.
Coles
Well and also in language.
Mir
Oh my goodness.
Townsend-Handscomb
There's dialects, there's dialects and regional accents and all the rest of it, just like their own spoken languages.
Mir
Tell me about your interest in Gambia.
Townsend-Handscomb
Okay, so I went to a conference some years ago.  An interpreter from The Gambia, sign language interpreter from The Gambia, came to the conference and essentially at that time The Gambia was ruled by a dictator and so most services like this are supported by external funders.  Their funder had pulled out, they weren't going to be able to carry on interpreting and so at the conference about £1,000 was raised, within an hour, which was fantastic.  And I just sat there thinking – but what happens when that money runs out because then they're back to square one.  So, with a group of other interpreters we agreed that we would pay £5 a month each, we'd collect that money up and we'd guarantee it for five years.  And so, we would pay their salaries, their travel costs and just make it possible.  But of course, that's where things like that start and then what happens is they needed training, they'd never had any formal training in interpreting.  So, we raised some money and went out and trained them.  Then there was a conference of interpreters out there, the first conference of sign language interpreters in Africa, so again we supported them to go and do that.
Mir
So, how many interpreters are they there now?
Townsend-Handscomb
So, 40,000 deaf people roughly in The Gambia, four interpreters.
Mir
Oh my goodness.
Townsend-Handscomb
And yes, I mean you can do the maths.  So, there is no where near enough.  And the thing is again, going back to that thing about my mum and the nursery school, not having interpreters in The Gambia means not being part of your family's conversations, it means them arranging a marriage without talking to you, it means that you're not going to be able to go to a job interview, you're not going to be able to get healthcare that's suitable.  So, we talk about supporting interpreters, but we're really talking about is supporting Deaf people in The Gambia.
Guest – Jules Hudson
In a situation – excuse me – in a country like that do you have to effectively write a new lexicon of signing, if a country's had no real history of its own sign language?
Townsend-Handscomb
So, in the Gambia they have got their own Gambian sign language, which is emerging and developing and as Deaf people get more access to society, as they have better jobs, as they get access to higher education, that language will develop.  So, I'm really careful not to import British sign language, that's just another kind of colonisation.
Mir
More information can be found on the Gambia Interpreters' website, if you're interested, by the way.  Darren, for the moment, thank you very much.  That's Darren Townsend-Handscomb.
End of programme clip
Coles
A very nice one (tweet) here from Pam who talks about living in an old farmhouse, ex-vicarage, with a large garden wall which was haunted.  There was a lady who lived nearby who saw a character wearing French Napoleonic uniform, we don't have very long, but I know you have a sign language poltergeist story, Darren.
Townsend-Handscomb
Okay. I shall keep it very short then.  So, I was phoned up by the BBC, initially didn't believe it at all, they asked me to go and interpret for an exorcism because they believed the poltergeist was Deaf.  And so, after…
Coles
How?
Townsend-Handscomb
Well…
Mir
We haven't got time for that.
Townsend-Handscomb
The short version is – the guy – the guy, himself, was an ex-estate agent, very ordinary bloke, but believed that he was a ghost therapist.  And so we went to this person's house, we sat in the living room, his wife was the medium and she would sense the ghost and then I sat there and they kind of told me where in space the ghost was and I signed into mid-air, whilst the camera crews watched us, and after a while the ghost didn't want to go, wasn't ready to go, and so they offered a ghost a lift and they take the ghost in the car back to their house, where they had a halfway house for ghosts.  And I kid you not – this is – and the strangest thing actually was that both he and his wife were entirely normal, ordinary people, except for that.
Mir
If you could just see Alexandra Burke's face right now.  I know that is for today.
Credits
| Role | Contributor |
| --- | --- |
| Presenter | Aasmah Mir |
| Presenter | Richard Coles |
| Interviewed Guest | Alexandra Burke |
| Interviewed Guest | Raynor Winn |
| Interviewed Guest | Jules Hudson |
| Interviewed Guest | Darren Townsend-Handscomb |
| Interviewed Guest | David Morrissey |
| Producer | Louise Corley |
| Editor | Eleanor Garland |