Main content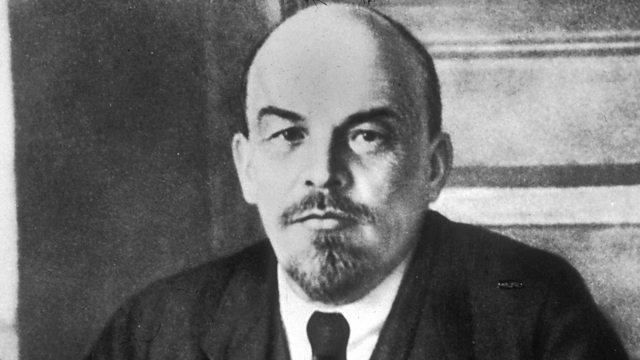 Disinformation: A User's Guide
4 Extra Debut. What if there was never a 'truth' era before 'post-truth'? Phil Tinline mines a century of disinformation tricks. From 2018.
What if there was never a 'Truth' era before 'Post-Truth'?
Phil Tinline mines the archives to trace the story of 'disinformation' - navigating the slippery history of such incidents as the Zinoviev Letter, the Reichstag Fire, the Moscow Trials, the allegations that the US used germ warfare in the Korean War, British operations in Northern Ireland and the CIA's attempt at a pornographic movie.
He tracks the origins of disinformation to struggles between Tsarists and revolutionaries in pre- and post-Revolutionary Russia - a period which produced the notorious forgery The Protocols of the Elders of Zion, which was championed by the Nazis. It was a milieu that shaped the Bolsheviks' ruthless approach to information and disinformation - a mindset they carried with them from the underground to the Kremlin.
Amid the rise of totalitarianism, leading thinkers on left and right alike were worrying about the 'End of Truth' over 70 years before today's furores. Anxiety about truth and its enemies seems to flare up at times when orthodoxies are falling apart - political uncertainty is rife and people become unusually open to the comforting certainty of extreme ideas.
So - if 'fake news' is not as new as advertised, might we have something to learn from this history? Phil uses this long history of deliberate attacks on truth to identify tricks and techniques that are still in use today, drawing on the expertise of Lawrence Bittman, the ex-deputy chief of the Czechoslovak disinformation department.
Speakers include: Gill Bennett, Lawrence Bittman, Richard Evans, Peter Pomeranzev, Robert Service, Lyndsey Stonebridge, Calder Walton, Kathryn Weathersby
Producer: Phil Tinline
First broadcast on BBC Radio 4 in March, then updated for repeat in September 2018.
Last on
Phil Tinline on some key strategies behind fake news and disinformation through history.
Broadcasts