Main content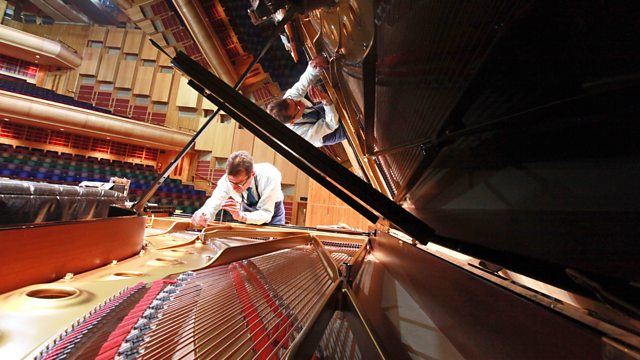 The Piano Man
Behind the scenes with piano technician Ulrich Gerhartz, who prepares Steinway pianos for the world's leading pianists. Each performer is unique, and Ulli is vital for them all.
Piano technician Ulrich Gerhartz's job is to prepare Steinway pianos for performances by the world's leading pianists. Ulrich knows many of the great performers and how they like their instruments. It's his role to maintain pianos at the highest level and, when looking after concerts, he's on hand before, during and after the recital to ensure the piano is in the best possible condition for each individual pianist.
Steinway Hall in London houses a stable of eleven thoroughbred concert grand pianos, which get shipped around the UK and Europe for leading pianists, on which they either perform concerts or record CDs. This fleet of Formula 1 keyboards is made up of different instruments which suit the different players as well as a variety of acoustics and repertoire. It's Uli and his team's job to match the right piano to each pianistic occasion and to ensure that the instrument's prepared to the performer's specific wishes.
In this programme, Uli is preparing a piano for a concert by Steven Osborne at Wigmore Hall. And is showing pianist Kenneth Hamilton the current range of pianos available, including an exciting new grand which has just joined the Steinway team.
Producer: Rosie Boulton.
Last on
Broadcasts