Main content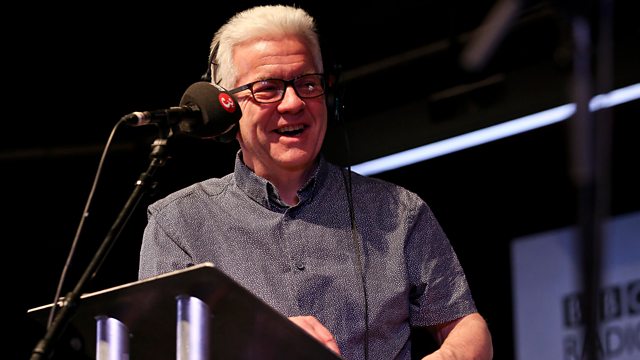 The Verb at Free Thinking: 1/2 'The Many'
The Verb broadcasts from Radio 3's Free Thinking Festival on the theme of 'The One and the Many'. Ian McMillan is joined by Joanna Trollope, The Unthanks and Kirsty Taylor.
This week The Verb comes from Radio 3's Free Thinking Festival at Sage Gateshead. The theme of the festival was 'The One and the Many', and for this edition, Ian McMillan and guests are turning their attention to 'The Many'.
Joining Ian are the best-selling author Joanna Trollope, whose new book 'An Unsuitable Match' (Mantle) examines the bumpy journey towards harmony for blended families and Verb New Voice Kirsty Taylor, whose work tells the untold stories of children growing up in the care system, and Verb regular Hollie McNish performs.
We also hear from The Unthanks, who perform music from their recent collaboration with actor and writer Maxine Peake, 'The Last Testament of Lillian Bilocca', a play with music about a Hull hero, the leader of the headscarf revolutionaries, Lillian Bilocca.
Presenter: Ian McMillan
Producer: Cecile Wright.
Hollie McNish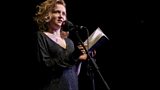 The Verb's spoken word talent-scout Hollie McNish takes time off introducing us to brand new poets to read some of her own work from her recently published collection 'Plum'. (Picador)
Joanna Trollope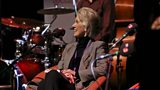 Joanna Trollope is the author of many novels - 25 to be exact. She explains to Ian how she writes complex family dynamics and reads from her new novel, An Unsuitable Match. 
The Unthanks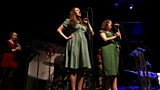 The Unthanks perform songs written by and inspired by some of the many women whose work has only now been recognised, decades after the fact. We hear one of their interpretations of a song by Molly Drake, and a piece written about the headscarf revolutionary Lillian Bilocca.
Kirsty Taylor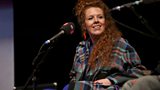 Kirsty Taylor is one of the winners of our 2017 Verb New Voices Scheme, in partnership with Arts Council England, The Writing Squad, Arvon Foundation and New Writing North. Kirsty has written a piece especially for The Verb, a poetic drama, 'Council Property', about young people growing up in the care system.
Starring in Council Property  with Kirsty Taylor are Will Wainright, Maia Broughton and Kayle McCoy