Main content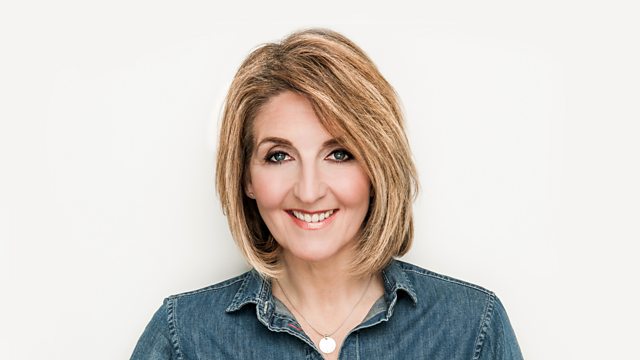 How concerned are you about the UK's relationship with Russia?
With Theresa May expected to announce measures against Russia, how concerned are you about the UK's relationship with the country?
Theresa May is expected to announce a series of measures against Russia after it failed to meet her deadline to explain how a nerve agent was used to poison a former double agent in the UK. Russia has denied any involvement in the attempted murder of Sergei Skripal and his daughter Yulia in Salisbury. The Prime Minister is meeting senior intelligence chiefs in Downing Street later.
How concerned are you about the UKs relationship with Russia?
Also on the show...
REFUGEE FAMILY REUNION BILL
The Syrian refugee who made his way to the UK aged just 16 and hasn't seen his parents for three years. Anas Almasalani is a 19 year old student and Usman Aslam is an Immigration Lawyer at MacGlashan and MacKay Solicitors.
WORKING WITH A BUMP
How to get through pregnancy when you've got a job to do. Pamela Butchart is a Scottish Children's Author, Jeanette Cochrane is a Kitchen Workshop Leader at Garvald Edinburgh and Abbie Draper recently worked two jobs in children's parties and as a nanny. Cass McNamara is a Midwife.
WHAT WOULD YOU DO WEDNESDAY?
Would you tell a friend they were boring? Anna Devitt is a Comedian, Mary Killen is an Etiquette Expert and Agony Aunt for The Spectator and Amanda MacKinnon is a musician.
BRA WHISPERER
Chantelle Crab says that she can tell a women's bra size just by looking at her. And she must be in demand given that a recent study indicated that 95% of women are wearing the wrong sized bra.
PUPIL COUNSELLING
You might have considered a tutor for your child to get them through school but what about a counsellor? Eileen Prior, executive director of parent body Connect, says that more and more parents in Scotland are paying for counselling for their children to help them cope with the pressure of school exams.
SCAMS
A recent survey suggests that almost one in five over-60s say they have been targeted by scammers more than 10 times over the past year. How can you protect yourself, and your loved ones, from scammers?
BBC Radio Scotland News and Current Affairs Programmes