Main content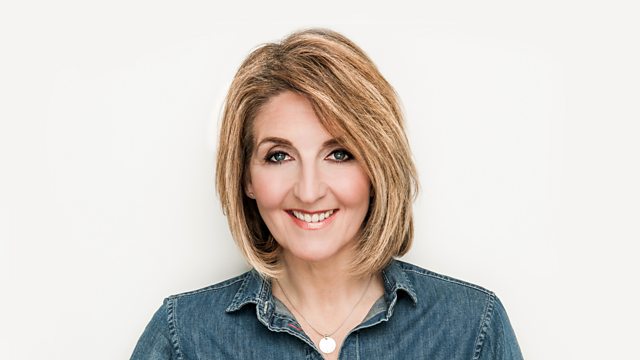 Is Crufts cruel? Home DNA Tests, Electric Cars and Scone Gate!
Kaye Adams gets to the heart of the stories making the news, offering the listeners the opportunity to have their say. Is Crufts cruel?
Intruders disrupted the live broadcast of the Crufts dog show as the top prize was awarded.
Two intruders, said by Crufts to be part of the animal rights group Peta, ran into the show arena at Birmingham's NEC as the winner claimed her prize.
Peta later said that Crufts rewards breeders "for producing dogs with 'ideal' physical traits with little or no regard for their welfare".
Is Crufts cruel?
Also on the programme...
HOME DNA TESTS
Discount store Home Bargains stocks DNA test kits for just £4.99 in stores across and they're apparently flying off the shelves. What is the reality of taking a DNA test at home - can you trust it and what can it tell you? Julie Ann Lough took a home DNA test took a home DNA test to check she wasn't related to her boyfriend, Dr Adam Rutherford is a geneticist & BBC Radio 4 Inside Science presenter, and Graham Watts is a Consultant Psychotherapist & director of Harvest Clinic in Glasgow.
SCONE GATE
A Mother's Day cream tea advert has sparked fury for depicting a scone with the jam dolloped on the cream. We find out from some locals why some have said are going to cancel National Trust memberships over the blunder.
GIVING IT UP
We find out if Hayley Matthews managed to go plastic free. To give you a clue she found it, in her words, harder than childbirth!
SUPERMOVERS
No more 'sit down and be quiet', a new initiative encourages school children to learn their maths while on the move. Eilidh Barbour is a Scottish Sports Presenter and Supermovers Ambassador and Stewart Weir is a Sports Journalist and Dad.
PARENTING HACKS
The parenting hacks that will change your life - this week - everything you need to know about the weekly shop with your tot! Jennie Cook is a presenter, podcaster and 'imperfect mum' and Kate Hardcastle is a Retail expert & consumer psychologist from Insight with Passion.
ELECTRIC CARS
With the news that sales of electric cars have fallen by a third this year - if you're in the market for a new car, what should you go for?
ROAD RAGE
Former footballer Jamie Carragher's apologised for spitting after 'losing his rag' on the road. How do you keep your cool behind the wheel?
BBC Radio Scotland News and Current Affairs Programmes