Main content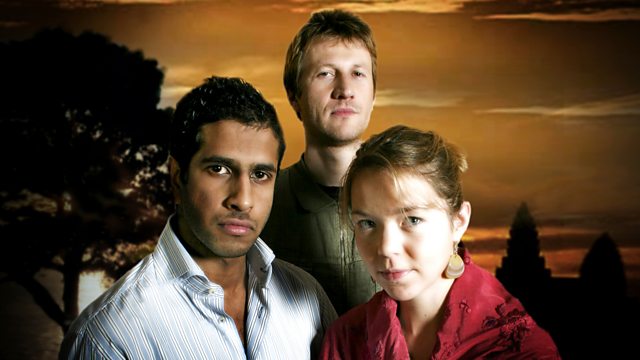 Lady Manners hears of Hari's interrogation, Susan marries and there's trouble over a wedding gift. Stars Irene Sutcliffe. From May 2005.
Lady Manners hears Hari Kumar's account of his interrogation at the hands of Ronald Merrick. In Mirat.
Susan and Teddie get married, and back in Pankot, Barbie Batchelor has trouble with her wedding gift.
The last days of the British Raj in India as the Second World War leads inevitably towards independence.
Paul Scott's classic series of novels dramatised by John Harvey.
Sarah Layton - Lia Williams
Mildred Layton - Geraldine James
Susan Layton - Alex Tregear
Teddie Bingham- Nicholas Boulton
Ronald Merrick - Mark Bazeley
Lady Manners - Irene Sutcliffe
Barbie Batchelor - Marcia Warren
And Mabel Layton - Margaret Tyzack
Count Bronowski - Gary Waldhorn
Fenny Grace - Selina Griffiths
The Nawab - Raad Rawi
Ahmed Kasim - Shiv Grewal
Aunt Shalini - Nina Wadia
Nigel Rowan - Benedict Cumberbatch
Hari Kumar - Prasanna Puwanarajah
Gopal - Bhasker Patel
With Amit Shah.
Music by Raiomond Mirza.
Director: Jeremy Mortimer
First broadcast on BBC Radio 4 in 2005.